6 things you need to consider before becoming a medical assistant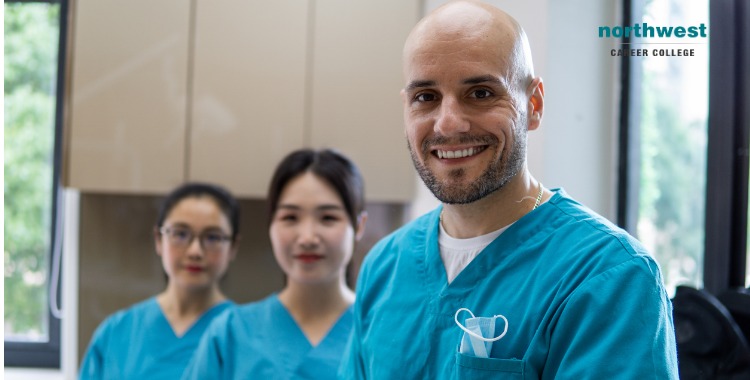 Medical assistants are in high demand these days. With the aging population and increasing number of people with health insurance, the healthcare industry is booming.
If you're thinking of becoming a medical assistant, there are a few things you need to consider first. In this blog post, we will discuss six important factors that you should take into account before making your decision!
The Training:

One of the most important things to consider is the training required for medical assistants. Most medical assistant programs are between six and twelve months in length, but some can be completed in as little as three months. Make sure you pick a program that is accredited by the Commission on Accreditation of Allied Health Education Programs (CAAHEP) or the American Medical Association (AMA).
The Certification:

In order to work as a medical assistant, you will need to become certified. To obtain certification, you must pass an exam administered by one of two organizations: the National Healthcareer Association (NHA) or the American Association of Medical Assistants (AAMA).
The Exam:

The certification exam is not easy – it's designed to test your knowledge of medical assisting and make sure you are prepared to work in the field. Be sure to study hard and give yourself plenty of time to prepare.
The Job:

Once you have your certification, it's time to start looking for a job. Medical assistants work in a variety of settings, including hospitals, clinics, doctor's offices, and even insurance companies.
The Salary:

As a medical assistant, you can expect to earn a decent salary. According to the Bureau of Labor Statistics, the median annual salary for medical assistants is $30,590. The job outlook for medical assistants is good – in fact, it's projected to grow by 29 percent between 2016 and 2026. This means that there will be plenty of job opportunities for medical assistants in the years to come.

The Hours:

One thing to keep in mind is that medical assistants often work long hours. If you're working in a hospital, you may be required to work nights or weekends. This can be tough if you have family or other commitments outside of work.
Making the right choice for you
So there you have it – five things to consider before becoming a medical assistant. If you're thinking about entering this field, be sure to do your research and make sure it's the right decision for you.
The demand for medical assistants is only going to increase in the years to come, so this is a great field to get into. There are many different opportunities for medical assistants, and with the right training, you can find a job that's perfect for you. So if you're thinking about becoming a medical assistant, be sure to consider these five things first.
If you have any other questions, please reach out to our admission team who can help you out.
Start your career in Medical Assisting today!
Here at Northwest Career College, we have a student-focused attitude that prioritizes giving our graduates the training and skills they'll need to excel as medical assistants. 
Our established and seasoned instructors work with you, teaching you every aspect of Medical Assisting. We help you build your skills, abilities, and confidence.
If you'd like to learn more about what our medical assistant course can offer you, call one of our enrollment specialists at (702) 403-1592 today. We provide flexible learning, with online and on-campus morning, afternoon, and night classes to accommodate your Las Vegas work and family schedule. 
Once you've graduated, our dedicated and experienced Career Services team will work with you to help you find the best employment opportunities in Las Vegas. Call us now on (702) 403-1592 to start your journey!
Written by:
Amanda Beardsley, C.M.A.
Medical Assisting Program Chair