How to Become a Masseur in Las Vegas?
February 11, 2022
574 views
4 min read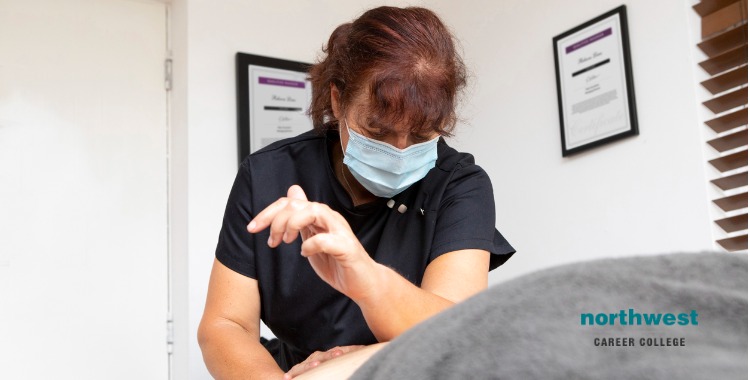 Do you enjoy helping people feel better? Do you have a strong interest in massage therapy? If so, becoming a masseur in Las Vegas may be the perfect career for you!
In this blog post, we will discuss the steps that are necessary to become a masseur in Las Vegas. We will also provide information on the different types of massage therapy that are available. So if you're looking for a new and exciting career, read on!
Read More: Advancement of Massage Therapy
Become a Masseur in Las Vegas?
Getting started
In order to become a masseur in Las Vegas, one must first obtain an associate's degree or bachelor's degree from an accredited school. After obtaining a massage therapy license, individuals can start practicing at their own pace and schedule.
As with any profession, there will be some challenges along the way but overall it is not difficult to learn how to perform these services effectively!
There are many different types of massages available in Las Vegas including Swedish deep tissue massages which focus on pressure points throughout your body while relaxing muscles, or deep tissue masseurs who use their fingers, hands, and elbows to press gently into the skin so there aren't any painful sensations during this type of therapy session
The next step is finding an instructor who can teach you about different types of massage therapy that are available.
Choosing NCC to learn massage therapy
NCC is one of the best schools in Las Vegas in which to learn to be a massage therapist. They offer a variety of courses which will give you the skills and knowledge that you need to work as a masseur in Las Vegas.
Their massage therapy program is one of the longest-running programs in Nevada, having been established over 25 years ago.
During your time at NCC, you'll learn about anatomy and physiology, kinesiology, pathology, hydrotherapy, and more. You'll also have plenty of opportunities to practice your new skills on real clients in a professional setting.

If you're looking to become a masseur in Las Vegas, look no further than NCC! We provide an excellent education as well as plenty of hands-on experience so that you can feel confident when starting your new career. Contact us today to get started!
Choosing whether to work in-house or freelance
Massage therapy is a career that allows you to work for yourself, but you can also find work in a spa or other facility. When you're first starting out, it might be a good idea to get some experience working in-house before striking out on your own. This will give you a chance to learn the ropes and develop a client base.
If you decide to go the freelance route, make sure that you have an established massage therapy business with a strong online presence. You'll need to market yourself well and build relationships with clients so that they keep coming back.
No matter which path you choose, always remember that the most important thing is providing quality massages that leave your clients feeling relaxed and rejuvenated. With hard work and dedication, you can achieve success as a masseur in Las Vegas.
Join one of the best Massage Therapy Schools in Las Vegas today!
At Northwest Career College, we operate one of the best Massage Therapy Schools in Las Vegas, and our Massage Therapy Course will teach you the skills you'll need to apply the benefits of sports massage.
The benefits of massage therapy are widely recognized, with employment for massage therapists expected to increase by 22% between 2014-2024, with an average massage therapist earning $39,360 a year. Additionally, many massage therapists maintain active, private practices, increasing both their flexibility and earnings.
Our massage student clinic is open seven days a week, for both your and your client's convenience, and we offer day and night classes to accommodate your work and family schedules.
Our instructors are experienced professionals who will prepare you to sit for either the NCBTMB (National Certification Board of Therapeutic Massage) or the MBLEX (Federation of State Massage Therapy Boards) exams, and we are proud of our 100% board pass rate. Call us at (702) 403-1592 to speak to one of our enrollment specialists today!