The Best Dental Administrative Assisting School in Las Vegas
February 12, 2022
497 views
4 min read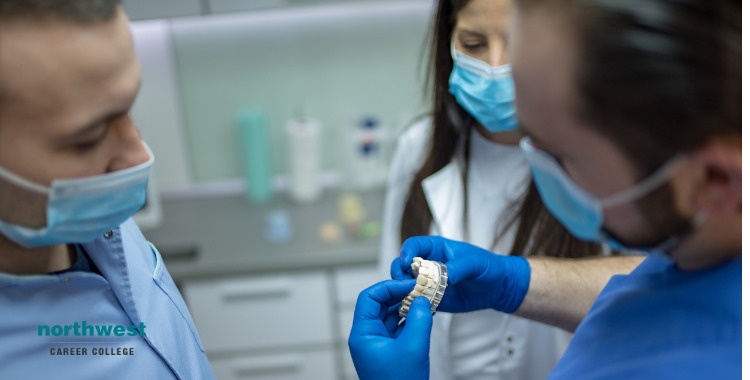 If you're looking for the best Dental Administrative Assisting School in Las Vegas, look no further than National Career College! We offer a comprehensive program that will prepare you for a successful career in the dental industry.
Our experienced instructors will guide you through every step of the process, and our state-of-the-art facilities will provide you with all the tools you need to succeed. So why choose NCC? Here are just a few of the reasons:
We have a proven track record of success
National Career College is the best Dental Administrative Assisting School in Las Vegas for many reasons. First and foremost, we have an excellent track record of success, with nearly 70% of our Dental Administrative Assisting students finding employment in the field.
We have a proven curriculum that will teach you everything you need to know about Dental Administrative Assisting, and our instructors are always available for extra help or guidance if necessary.
We offer flexible class schedules
One of the best things about Dental Assistant School at National Career College is our flexible class schedules. We know that you have a busy life, and we want to make it as easy as possible for you to attend Dental Assistant School. That's why we offer morning, afternoon, and evening classes, as well as weekend classes.
We provide job placement assistance
Our dedicated job placement department is here to help you find Dental Assistant jobs in Las Vegas as soon as possible. We will work with you on your resume and interview skills, and we'll provide job leads that match your interests, qualifications, and career goals.
We have a supportive atmosphere
At National Career College Dental Assisting School, our instructors are passionate about Dental Assisting and helping you succeed. They will provide you with the support and guidance you need to reach your career goals.

We offer affordable tuition
National Career College is one of the most affordable Dental Assistant schools in Las Vegas. We understand that many people have a busy life, and we want to make it as easy as possible for you to get Dental Assisting training so that you can start your Dental Assistant career.
Dental Administrative Assistants are in high demand
Do you want to be involved on the cutting edge of innovation? Dental science is a rapidly growing field, and Dental Assistant jobs are increasing. The U.S. Bureau of Labor Statistics predicts Dental Assisting jobs will grow by 25 percent through 2022.
Learn Dental Assisting from experienced Dental Assistants
Our Dental Assistant instructors are real-world experts in the field of Dental science and administration, bringing years of experience to their students. Their knowledge helps prepare our graduates for a career Dental Assisting.
Learn Dental science and Dental administration in our hands-on Dental Administrative Assistant program
Our Dental Administrative Assistant program is designed to give students the experience of working in a real dental office, so they can hit the ground running once hired. Students will learn how to assist with patient treatments, take x-rays, and more.
Join One Of The Best Dental Assistant Training Schools In Vegas
Here at Northwest Career College, we firmly believe that learning is a process that continues on the job. Our Dental Assistant Training Course gives you all the critical skills and experience you'll need to find the best dental assisting employment opportunity in Las Vegas. 
Our Dental Assistant School offers morning, afternoon, and night classes to accommodate your busy work and family schedule.
Our established seasoned instructors have helped our students achieve a 91% national exam pass rate. Call us at (702) 403-1592 to speak to one of our admissions assistants about your new dental assisting career.