The advancement of massage therapy technology and techniques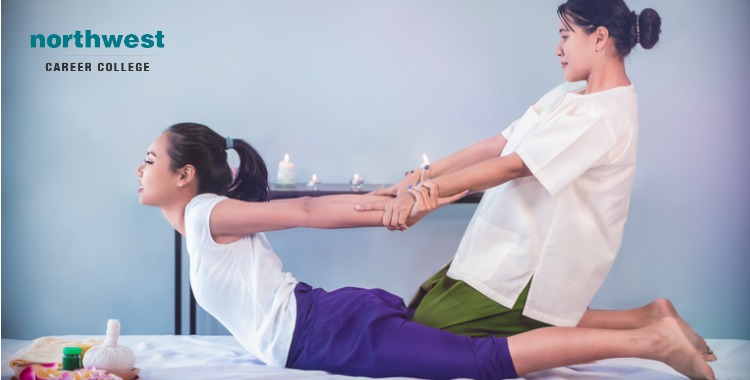 Massage therapy is one of the oldest and most well-known forms of healing. For centuries, people have relied on massage to relieve pain, tension, and stress.
And thanks to modern technology and techniques, massage therapy is more effective than ever before! In this article, we will explore the advancement of massage therapy technology and techniques.
We will look at how they have changed the way we approach massage therapy, and how they can benefit you and your career.
Advancing technology
One of the most significant advancements in massage therapy has been the development of new and improved massage machines. These machines allow therapists to provide a more targeted and effective massage.
They can also be used to target specific areas of the body that are especially tense or sore. This means that you can get a more customized and focused massage, which can lead to better results.
The massage 'gun' is a good example of this. It is a handheld device that uses vibrations to massage the muscles. It is said to be very effective at relieving pain and tension.
Another example of an advanced piece of massage equipment is the 'zero gravity' chair. This chair allows the therapist to adjust the angle of the massage, so they can target different areas more effectively.
These are just some examples of how technology is changing the face of massage therapy. With new and improved tools, therapists can provide a better service and get better results for their clients.
Improved techniques
As well as advances in technology, there have also been improvements in massage techniques. One of these is 'trigger point release therapy'.
This technique involves applying pressure to specific points in the body
Trigger point therapy is a type of massage that focuses on relieving pain by targeting specific points in the body. This technique can be very effective for treating chronic pain, headaches, and other conditions.

There are also a number of new massage techniques that use electronic devices. One such technique is 'laser therapy'.
Laser therapy uses a beam of light to penetrate the skin and stimulate the body's cells. This can help to improve blood circulation, reduce inflammation, and promote healing.
Another popular electronic massage technique is 'ultrasound therapy'.
Ultrasound therapy uses high-frequency sound waves to penetrate the skin and stimulate the body's cells. This can help to improve blood circulation, reduce inflammation, and promote healing.
It is clear that massage technology and techniques are advancing at a rapid pace. With so many new tools and techniques available, therapists have never had more options for helping their clients achieve better health and well-being.
A dynamic and exciting career
If you are interested in learning more about massage therapy, or if you are looking to become a massage therapist yourself, be sure to check out the courses offered by Northwest Career College's Massage School. 
We offer a variety of programs that can help you learn everything you need to know about this exciting and growing field. 
Contact us today to learn more!
Join one of the best Massage Therapy Schools in Las Vegas today!
At Northwest Career College, we operate one of the best Massage Therapy Schools in Las Vegas, and our Massage Therapy Course will teach you the skills you'll need to apply the benefits of sports massage. 
The benefits of massage therapy are widely recognized, with employment for massage therapists expected to increase by 22% between 2014-2024, with an average massage therapist earning $39,360 a year. Additionally, many massage therapists maintain active, private practices, increasing both their flexibility and earnings. 
Our massage student clinic is open seven days a week, for both your and your client's convenience, and we offer day and night classes to accommodate your work and family schedules. 
Our instructors are experienced professionals who will prepare you to sit for either the NCBTMB (National Certification Board of Therapeutic Massage) or the MBLEX (Federation of State Massage Therapy Boards) exams, and we are proud of our 100% board pass rate. Call us at (702) 403-1592 to speak to one of our enrollment specialists today!
Written by:
Barbara Alcaraz, M.A., B.A., L.M.T.
Massage Therapy Program Chair
M. A. Organizational Management, University of Phoenix
B.A. University of Minnesota, American Studies
L.M.T. Northwest Health Careers