The ultimate guide to writing your resume as a Legal Assistant
February 9, 2022
558 views
5 min read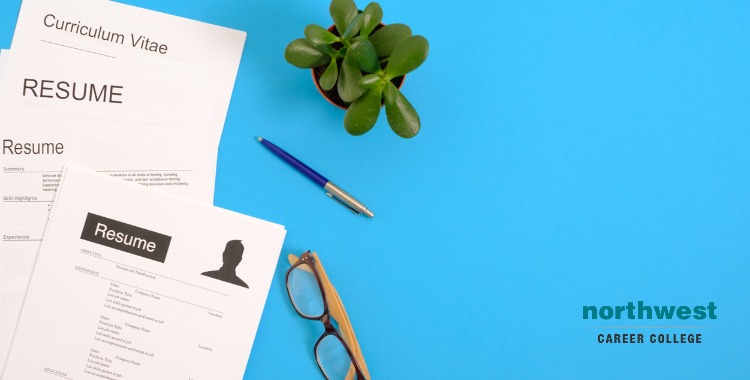 Are you looking for a job as a legal assistant? If so, you will need to write a resume that stands out from the competition. This can be difficult, especially if you don't have much experience.
In this guide, we will teach you how to write your resume so that it showcases your skills and qualifications. We will also provide tips for formatting and editing your resume. So, whether you are just starting out in your career or you are looking to change jobs, this guide will help you get the job you want.
How to write a resume for Legal Assistants

?

A resume is a document that provides employers with an overview of their skills and experience. It should include both relevant work experience as well as educational background. Your resume will be one of the first things an employer sees, so it's important that you make a good impression right away!

The main sections in a resume are:
Heading

Experience

Education

Skills

Awards and Honors
Let's take a closer look at each of these sections.
Heading
The heading should include your name, address, phone number, and email address. Make sure to list your most current contact information. You may also want to include a link to your LinkedIn profile or website.
Experience
Your work experience is the most important part of your resume. When listing your experience, start with the most recent position first and go back in reverse chronological order. Include the following information for each job: – Job Title – Company Name – Dates of Employment (Month/Year) – Description of Duties – Achievements/Accomplishments (optional)
Education
List your education in reverse chronological order. Include the following information for each degree you hold: – Degree Name and Major – Institution Name – Graduation Date (Month/Year) Skills
Use this section to list any relevant skills that may be helpful for the job you're applying to. Some examples of these include computer software proficiency, languages are spoken fluently, or typing speed.
Make sure all skill listings are relevant by only listing those which pertain directly to the position being applied for! It's also a good idea not to repeat what has already been said elsewhere on your resume.
For example, if Microsoft Word is listed as one of your skills under "Education" then don't list it again under "Skills" since employers can already see that you know how to use the software.
If there are any other important details about your background, such as awards won or projects completed at school then include those here too.
Skills
Under the skills heading, list all of the relevant certifications that you hold. Some examples include:
Certified Legal Assistant (CLA), Registered Paralegal (RP), and Certified Paralegal Practitioner (CPP).
If there are any other skills related to legal work which may be useful such as computer programming knowledge or web design experience then add them here too! If not, just leave this section blank.
Awards and Honors
Under awards and honors, list any scholarships, awards, or honors which you have received in the past.
This could be something such as being on the Dean's List at law school or winning a prestigious award from a national legal organization.
How to approach writing your resume as a legal assistant
Now that you know the basic structure of your resume, it's time to start putting together an outline. You can use this as a starting point for creating your own unique layout and designing it how you want.
The following are some tips on how to approach writing your resume as a legal assistant:
Always include your name and contact information at the top of each page.

Use bullet points when listing work experience, education, or skills so that they are easier to read.

Always start with an objective statement on what type of job you're looking for as well as why you're interested in it before getting into specific details about yourself such as previous employment history etcetera – also be sure not to include personal information like age, marital status etcetera unless necessary.

Ensure to list all relevant education details including degrees received; if applicable provide any honors received while studying law school (e.g., Dean's List). Make sure there aren't any spelling mistakes too! If possible try and use spell check before sending off your application form.

Lastly, make a list of your skills – this is an important section as it can help set you apart from the other candidates. Examples of skills for a legal assistant could be excellent communication and interpersonal skills, proficiency in Microsoft Office Suite, able to work independently or as part of a team etcetera.

Make sure to tailor your resume to the specific job opening that you are applying for; if there's no specific listing for legal assistants try and find one that is close enough so that your resume will be applicable.
Choosing your new career path
Gaining a qualification from our Legal Assistant School puts you in an excellent position to access a variety of employment opportunities as you look for one that suits your skills and interests.
At Northwest Career College, our Legal Assistant instructors include licensed, practicing attorneys and degree instructors able to teach, not only the law but also to guide our students in the many ways a criminal justice graduate integrates into a Las Vegas legal profession.
As part of our Legal Assistant Program, you'll visit courts, jails, meditation centers, and more to experience first-hand the law in action, which will make your criminal justice training applicable to the Las Vegas legal system.
Northwest offers a flexible blended program with all criminal justice classes Las Vegas law classes taught on campus by an attorney and general education courses offered online. Our experienced instructors are on-campus to review and support your learning experience at all times.
Call us at (702) 403-1592 to speak to one of our enrollment team about joining our Legal Assistant Program today!