Criminal Justice careers: What can you do after graduating with a degree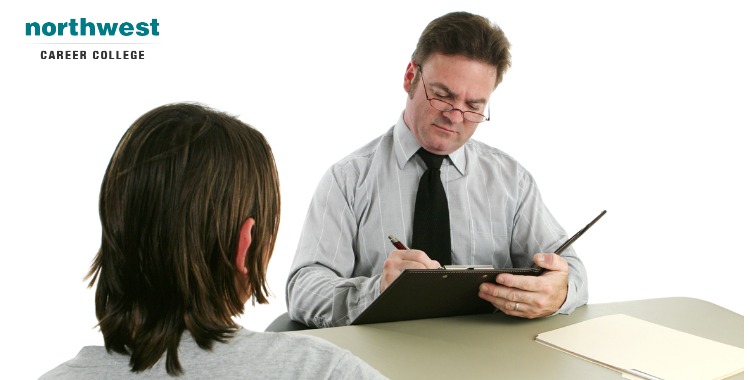 Criminal justice careers are one of the most popular careers to pursue these days. 
There is a huge demand for individuals with this type of degree, and there are many careers that you can access with it. 
Northwest Career College has an Associate's Degree in Criminal Justice that will prepare you for careers like a police officer, security guard, or corrections officer. 
For more information on what careers you can get with your criminal justice degree, read this article!
What careers can you get with a criminal justice qualification?
One of the best reasons to pursue a degree in criminal justice is the range of careers it qualifies you for. 
Pursuing a criminal justice qualification opens up the door to several exciting careers that require good organizational skills combined with strong communication abilities and personal integrity.
 Some of these careers include working as a correctional office, security guard, or being involved in forensics investigations to name but a few of the options. 
Some of the most common career choices our criminal justice graduates pursue include:
Security Guard  – Security guards are responsible for the safety and security of the premises they are employed in. They may be required to protect guests, employees, and property from harm by maintaining order and responding appropriately when issues arise. Security guards can find careers at a number of locations including banks, retail stores, hospitals, or airports among others.
The average wage for a security guard is $13.54 per hour which breaks down to $28,060 annually for full-time workers according to the Bureau of Labor Statistics. 
Correctional Officer – Correctional officers (CO's) work as part of the criminal justice system and are responsible for supervising individuals in correctional facilities. They're responsible for the safety and well-being of all who are incarcerated, which can be very difficult when faced with dangerous or violent criminals. CO's may work at prisons, jails, juvenile detention centers, rehabilitation programs within a prison setting among others.
The average wage for a correctional officer is $32,600 annually or $15.36 hourly according to the Bureau of Labor Statistics (BLS).
Police Officer – Police officers protect their community by enforcing the laws both state and federal. They are responsible to arrest criminals and maintain peace in the community. Police officers may work directly within their communities or for federal agencies, traffic police, or specific police units with specialist skills.
The average wage for a police officer is $61,100 annually or $28.70 hourly according to the BLS.
Forensic Scientist – Another key part of law enforcement, forensic scientists help to investigate and solve crimes by using scientific evidence found at the crime scene. Forensic scientists may be involved in analyzing blood, DNA, or fingerprints for law enforcement agencies.
The average wage for a forensic scientist is $62,100 annually or $29.11 hourly according to the BLS.
Parole Officer – Parole officers monitor offenders that have been released from prison on parole with the goal of preventing them from being sent back to jail because they are non-compliant and helping them reintegrate into society.
The average wage for a parole officer is $47,680 annually or $23.86 hourly according to the BLS.
Private Investigator (P.I.) – Private detectives investigate and solve crimes for clients, as well as provide other services such as security at events. PIs conduct investigations on behalf of their employers into matters that involve them personally or professionally. 
The average wage for a P.I. is $48,160 annually or $24.22 hourly according to the BLS.
Criminologist – Criminologists are responsible for studying crime and criminals in order to understand the behaviors of people who commit crimes. This study is the basis of many types of law enforcement strategies as well as identifying what forces people into crime.
The average wage for a criminologist is $47,880 or $23.98 hourly according to the BLS.
Social Worker  – Social workers are responsible for helping those in need by offering counseling and social services. They work to improve the quality of life for people who are less fortunate than others as well as working with family members, schools, and more to help children grow up healthy and happy.
The average wage for a Social Worker is $44,180 or $21.63 hourly according to the BLS. 
Crime Scene Technician – Crime Scene Technicians are responsible for collecting, logging evidence, and taking photographs in a crime scene to help in the investigation of criminal activity. 
These careers are very important as they not only work with law enforcement but also provide assistance for public agencies such as medical examiners' offices.
The average wage for a Crime Scene Technician is $40,920 or $19.33 hourly according to the BLS. 
Why study criminal justice at Northwest?
The criminal justice program here at NCC provides our students with the skills they need to enter careers in law enforcement, courts systems, and corrections. 
Our students are taught the rules of evidence collection as well as proper documentation techniques for crime scene investigations. 
They learn how to conduct interviews with suspects or victims which can range from an hour-long interview with a person under arrest all the way up to hours upon hours of interrogation.
Given the number of careers you can access with a criminal justice degree, the school you choose to attend makes a huge difference. 
Not only does Northwest Career College provide our students with hands-on training in their careers, but they also make sure that each student has access to the resources needed in order for them to succeed.
Read more about how NCC can help prepare you by clicking here!
Qualifying For Your Future
Gaining a qualification from our Criminal Justice School puts you in an excellent position to access a variety of employment opportunities as you look for one that suits your skills and interests. 
At Northwest Career College, our Criminal Justice instructors include licensed, practicing attorneys and degree instructors able to teach, not only the law but also to guide our students in the many ways a criminal justice graduate integrates into a Las Vegas legal profession.
As part of our Criminal Justice Program, you'll visit courts, jails, meditation centers, and more to experience first-hand the law in action, which will make your criminal justice training applicable to the Las Vegas legal system. 
Northwest offers a flexible blended program with all criminal justice classes Las Vegas law classes taught on campus by an attorney and general education courses offered online. Our experienced instructors are on-campus to review and support your learning experience at all times. 
Call us at (702) 403-1592 to speak to one of our enrollment team about joining our Criminal Justice Program today!
Written by:
Lisa Myers, J.D., L.L.M.
Legal Studies Department Director
J.D. L.L.M. Campbell University
B.A. Corllins University