Become A Massage Therapist: A Guide To Training, Certifications, And Classes
October 6, 2021
167 views
5 min read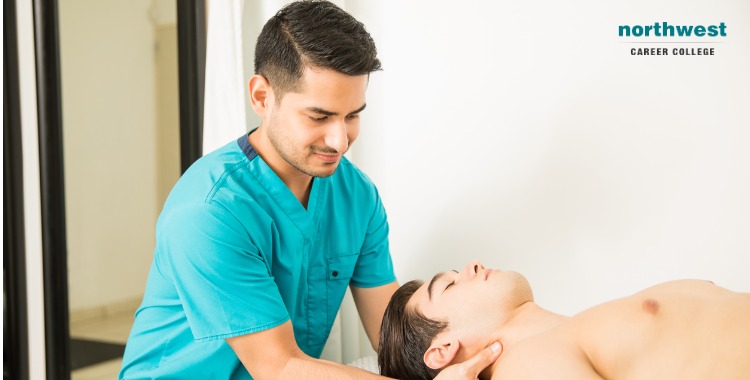 Becoming a massage therapist is not an easy feat. It takes time, patience, and dedication to become qualified for the job.
Massage therapists are trained in many different ways, but there are some universal steps that you must take if you want to become one of these professionals in the near future.
This article will give you information on how to become a massage therapist, including where to go for training and certifications, what classes might be right for you, and more!
How To Become A Massage Therapist?
What does a massage therapist do?
Massage therapists are professionals who have been trained to give massages and body manipulations that aim to reduce pain, anxiety, stress, depression, and much more.
Many people become massage therapists because they enjoy helping others feel better about themselves by giving a relaxing treatment with their hands.
Massage therapy is a great job for those who don't mind working long hours as you will often be at the mercy of your client's schedules.
You can work in many different places such as hospitals or spas if you want to become a massage therapist!
Where do I go? What training should I get?
In order to become qualified as a professional massage therapist, there are several classes that you must take before being able to practice on actual patients.
While massage therapy is a little more hands-on than some careers, there are still some qualifications you need to become a massage therapist.
The only way anyone can become an official licensed and certified masseuse is if they go through formal training for this profession in their state.
The National Certification Board of Therapeutic Massage & Bodywork (NCBTMB) offers certification exams from entry-level all the way up to advanced levels depending upon your previous education and experience in the field of therapeutic bodywork – which includes not just massages but also chiropractic techniques.
Here at NCC, our massage therapy course includes a wide range of courses from the history and technique for this profession, to anatomy – including hands-on experience in both table massages as well as orthopedic massage.
Also included is a course on ethics and business practices which will be beneficial not just while you're going through school but also after graduation when you become a full-time masseuse.
In order to become licensed or certified by your state, it's recommended that everyone attend an accredited college or university offering this type of training so that they can continue their education even further with advanced studies if desired.
At Northwest Career College we have a fully stocked campus here in Las Vegas where our students are able to receive all the necessary qualifications needed to become fully trained therapeutic bodyworkers, ready to help you start your massage therapy career.
What skills will I learn as part of my massage therapy course?
One of the best parts of studying massage therapy here at NCC is the range of skills you will learn.
These are some of the skills that you become familiar with when taking a massage therapy course from Northwest Career College:
Deep tissue bodywork and pain management techniques
Classic Swedish relaxation techniques
Orthopedic Assessment and treatment methods for common sports injuries
Anatomy, physiology, and kinesiology
Spa therapies
Medical massage
Sports massage
Shiatsu
Chair massage
Business and marketing best practices
The range of topics covered during your courses is extensive to say the least!
How do I sign up?
Enrolling here at NCC is easy and affordable.
All you need to do is visit our admission section for more information about enrolling and schedule an appointment to speak with an enrollment counselor immediately.
Our programs fill up fast so don't hesitate if you want to become a successful student in this field of study. We have a convenient location in Las Vegas as well as online classes available now!
All the best on your journey ahead!
Join One Of The Best Massage Therapy Schools In Las Vegas Today!
At Northwest Career College, we operate one of the best Massage Therapy Schools in Las Vegas, and our Massage Therapy Course will teach you the skills you'll need to apply the benefits of sports massage.
The benefits of massage therapy are widely recognized, with employment for massage therapists expected to increase by 22% between 2014-2024, with an average massage therapist earning $39,360 a year. Additionally, many massage therapists maintain active, private practices, increasing both their flexibility and earnings.
Our massage student clinic is open seven days a week, for both your and your client's convenience, and we offer day and night classes to accommodate your work and family schedules.
Our instructors are experienced professionals who will prepare you to sit for either the NCBTMB (National Certification Board of Therapeutic Massage) or the MBLEX (Federation of State Massage Therapy Boards) exams, and we are proud of our 100% board pass rate. Call us at (702) 403-1592 to speak to one of our enrollment specialists today!