10 Reasons Why Northwest Career College is the Best Place to Get Dental Assistant Training in Las Vegas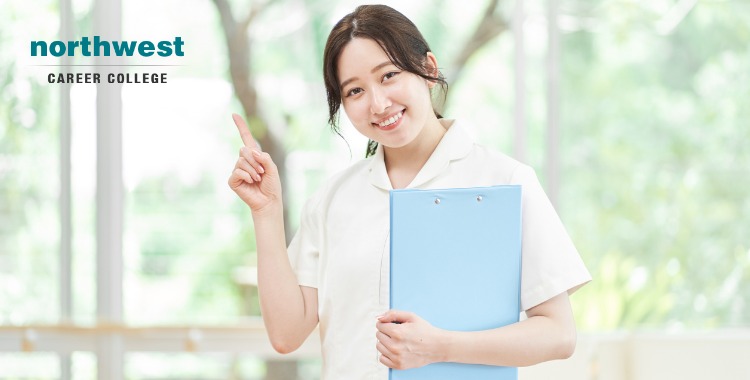 Northwest Career College is the best dental assistant school in Las Vegas. There are many dental assistant schools in Nevada, but Northwest Career College stands out from the pack with its great reputation for dental assisting classes and training.
Here are 10 reasons why Northwest Career College should be your first choice when it comes to dental assistant training:
We're accredited by the American Dental Association so our dental assisting students know that they're getting dental assistant training from an accredited dental school.
Our dental assistants graduate at an average rate of 95% and we're proud of the huge efforts they have made to take full advantage of the training we offer to pursue their dream careers.
We have flexible scheduling options because we know that not everyone can commit to full-time education and we want our students to have the largest number of possible options when it comes to dental assistant training.
Our dental assistants receive hands-on training at their dental career campus. This means you'll learn dental assisting skills that are actually used in real-life situations, not just classroom theory.
Northwest Career College has a state of the art dental clinic where students get to practice their newly learned skills for free under the supervision of experienced instructors and licensed dental assistants
Their Dental Assisting program is only 9 months long – That's much shorter than other schools' programs! So you can graduate faster which means more money saved up sooner. And it also means less time away from your family and friends.
For those who don't want to go to the physical classes, Northwest offers online dental assisting classes which is a great way to earn your dental degree while working or spending time with family.

The instructor's teaching methods are hands-on so you can learn faster and more efficiently and take advantage of the many years of experience that our instructors bring to the role.

Students will also get the opportunity to have their own dental assistant externship. This makes it much easier to find work as a dental assistant because most employers prefer applicants who already have experience from an externship.

You can become nationally certified by taking the CDA (Certified Dental Assisting) exam through NHA (National Healthcareer Association). Northwest Career College works hard behind the scenes making sure you have the necessary prep lesson to give you the best chance of passing your exam. 

Joining us here at NCC as part of our Dental Assisting School allows you to be taught by skilled dental professionals for the duration of your schooling.  When you graduate from NCC, you will be the kind of highly trained dental assistant that employers are looking for!

Join One Of The Best Dental Assistant Training Schools In Vegas 

Here at Northwest Career College, we firmly believe that learning is a process that continues on the job. Our Dental Assistant Training Course gives you all the critical skills and experience you'll need to find the best dental assisting employment opportunity in Las Vegas. 

Our Dental Assistant School offers morning, afternoon, and night classes to accommodate your busy work and family schedule. 

Our established seasoned instructors have helped our students achieve a 91% national exam pass rate. Call us at (702) 403-1592 to speak to one of our admissions assistants about your new dental assisting career.

Written by:
Cynthia Lofquist, R.D.A.
Dental Assisting Program Chair

Concorde Career Institute