Become a Business Administrative Assistant: The Ultimate Guide
Business Administrative Assistant
August 26, 2022
567 views
5 min read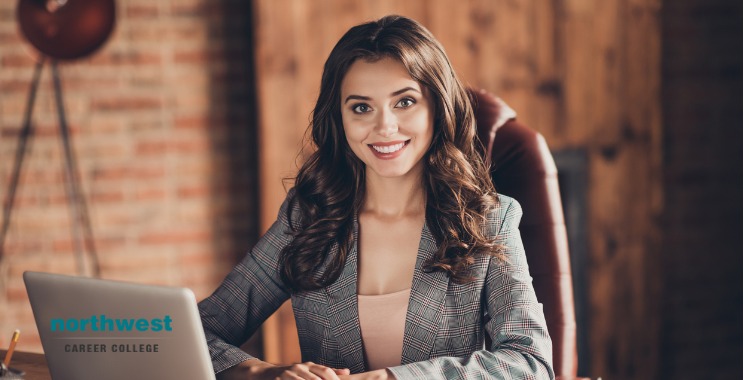 Do you want to become a business administrative assistant? If so, you're in luck! This is the ultimate guide to help you get started. In this blog post, we will discuss what a business administrative assistant does, the skills and qualifications you need to succeed in this career field, and how to find job opportunities.
We will also provide tips for landing your dream job! So, whether you are just starting out or are looking for a career change, read on for all the information you need to become a successful business administrative assistant.
So, what does a business administrative assistant do? In short, they provide administrative support to businesses. This can include tasks such as scheduling appointments, preparing correspondence, handling customer inquiries, and managing databases. Basically, they help keep the day-to-day operations of a business running smoothly.
Know More: What Is a Business Administrative Assistant?
How To Become a Business Administrative Assistant?
Getting the right education
The first step to becoming a business administrative assistant is to get the right education. Many community colleges and technical schools offer programs in office administration or business administration that can give you the skills you need for the job.
NCC's Business Administrative Assistant Program gives you the opportunity to learn important business concepts and develop essential office skills, such as computer applications, communication, and customer service.
The program can be completed in as little as 9 months and will prepare you to sit for the Certified Administrative Professional (CAP) exam.
Some businesses may also require their administrative assistants to have a bachelor's degree in business administration or a related field. If you're interested in pursuing a bachelor's degree, you can find programs at many colleges and universities across the country.
Gaining experience
While getting an education is important, it's not the only thing you'll need to do to become a business administrative assistant. You will also need to gain some experience working in an office environment. Start by looking for internships or entry-level positions with businesses in your area.
To be successful in this role, you will need strong organizational skills and the ability to multitask. You should also be detail-oriented and have excellent written and verbal communication skills. Familiarity with office equipment and computer applications is also essential.
If you have these skills and qualifications, then becoming a business administrative assistant may be the perfect career for you!
Finding a position
The first step is finding job opportunities that fit your qualifications. You can search for business administrative assistant jobs on job boards or online job databases.
Another option is to contact businesses directly and inquire about open positions. Once you have found a few potential opportunities, the next step is to submit your resume and cover letter.
In your resume, be sure to highlight your relevant skills and qualifications. Your cover letter is an opportunity to elaborate on your qualifications and explain why you would be the perfect candidate for the position.
Passing the interview
After you submit your application, the next step is to prepare for the interview process.
To give yourself the best chance of success, take the time to research the company and familiarize yourself with their products or services. This will help you ask informed questions and demonstrate your interest in the role.
It is also a good idea to practice your interviewing skills in advance. You can do this by role-playing with a friend or family member.
During the interview, be sure to dress professionally and present yourself confidently. Be prepared to answer common interview questions, such as "What are your strengths?" and "Why are you interested in this position?"
Starting your new job
If you are successful in securing a business administrative assistant position, congratulations! The next step is to start your new job.
On your first day, be sure to arrive on time and introduce yourself to your co-workers. You will likely be given a tour of the office and introduced to the rest of the team.
The first few weeks of your new job will be a learning curve, as you get accustomed to the company's culture and systems. Be patient and take everything one step at a time. Remember that everyone was in your shoes at some point, so don't be afraid to ask for help when you need it.
In no time, you'll be an integral part of the team! And who knows – with hard work and dedication, you may even be promoted to a higher position in the company.
We hope this guide has been helpful in your journey to becoming a business administrative assistant. Good luck!

Become a vital part of a business today
Northwest's Business Administrative Assistant Program Las Vegas offers on-campus and online Business Administrative Assistant classes to accommodate your work and family schedule.
We value real, hands-on experience, which is why you'll be visiting businesses and organizations of different sizes, industries, and structures and why our instructors are all experienced business professionals with extensive backgrounds working in, starting up, and operating various businesses and organizations.
Featuring a host of business professionals and guest speakers, our classes will give you all the skills you need to play a vital part in any business, and still graduate in as little as 9 months.