A Guide To Starting Your Career As A Dental Administrative Assistant
Dental Administrative Assistant
August 23, 2022
194 views
5 min read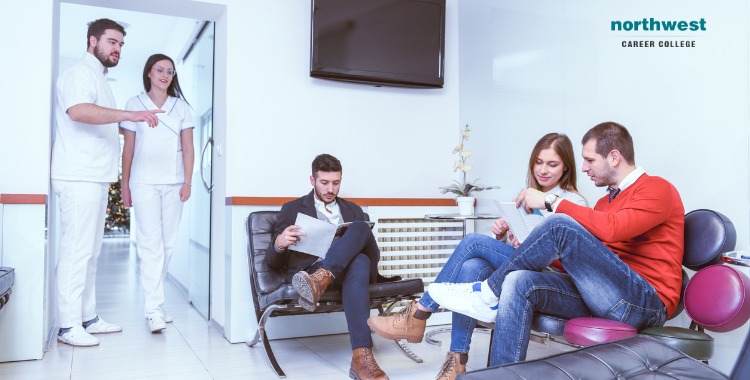 Are you thinking about starting your career as a dental administrative assistant? If so, you're in luck! This is a great field to get into, and there are plenty of opportunities for growth.
In this blog post, we will discuss the steps that you need to take to start your career in this field. We will also provide some tips on how to succeed in this career. So if you're ready to start your journey towards a new career, keep reading!
Know More: What Does A Dental Administrative Assistant Do?
A Guide To Starting Your Career As A Dental Administrative Assistant
Getting qualified
As always, the first step to getting any job is ensuring that you have the necessary qualifications. For a career as a dental administrative assistant, you will need at least a high school diploma or equivalent.
If you have some experience working in customer service or another office-based job, that will definitely help your chances of getting hired. However, it is not always a requirement. Many dental offices are willing to train the right candidate with no prior experience.
Some employers may also require that you have some basic computer skills, so it would be beneficial to brush up on your Microsoft Office skills or learn how to use common dental software programs before applying for jobs.
NCC's Dental Administrative Program offers all these skills and more, so you can be sure that you're getting the best training possible to start your new career.
If you're interested in becoming a dental administrative assistant, check out our program today! We offer online and on-campus classes to fit your busy schedule. Visit us online or contact us at (702) 389-7269.
Researching the field
The first step that you need to take is to research the field. You should learn about the duties of a dental administrative assistant, and what skills are required for the job. Once you have a good understanding of the field, you can start to look for opportunities.
Finding a position
There are many ways to find open positions for dental administrative assistants. You can search online job boards, or contact dental offices directly. Another great way to find jobs is to network with people in the field. Attend industry events, or join professional organizations related to dentistry. This will give you access to job postings that may not be listed publicly.
When applying for jobs, be sure to highlight your relevant skills and experience. If you have any experience working in a dental office, be sure to mention it on your resume. Also, include any relevant coursework or training that you have completed.
Passing the interview
After you have applied for a few jobs, you should start to receive interview requests. Prepare for your interviews by researching the company and practicing your answers to common interview questions. Once you're in the interview, be sure to dress professionally and arrive early.
Dental administrative assistants are in high demand, so if you have the necessary skills and experience, you should have no trouble finding a job. With a little hard work and preparation, you can start your new career in no time.
Keep up the hard work
Once you have landed a job, congratulations! Be sure to work hard and show your boss that you are an asset to the team. With dedication and hard work, you will be able to advance in your career and achieve your long-term goals. Thanks for reading! I hope this guide was helpful in getting you started on your career as a dental administrative assistant. Good luck!
Remember that being a dental administrative assistant is a demanding job, but it can be very rewarding. With the right attitude and work ethic, you can have a successful career in this field.
Thanks for reading and good luck!

Start your dental administrative assisting career with us!
Employment for entry-level employment in the dental field is expected to increase 23% over the next 10 years, faster than average for all occupations, according to the Bureau of Labor Statistics.
With this growing demand for DAAs, it is essential that graduates cultivate the skills and traits that will help them stand out in the employment market.
Here at Northwest Career College, our Dental Administrative Assisting Program prepares students to work in any dental office. Our expansive, nine-operatory lab provides students with real-life dental office experience.
You will be trained to handle clerical duties such as scheduling appointments, handling insurance claims, and monitoring inventory. You will work with documents, forms, and computer systems. No other Dental Administrative Assistant Program in Las Vegas offers this type of advanced training.
Our student-focused approach will help you cultivate the skills you will need to stand out. Our experienced Career Services team will work with you to help you find the best dental administrative assistant employment opportunities in Las Vegas. Call one of our enrollment specialists at (702) 403-1592 to find out more.