Advancements In Law Enforcement Technology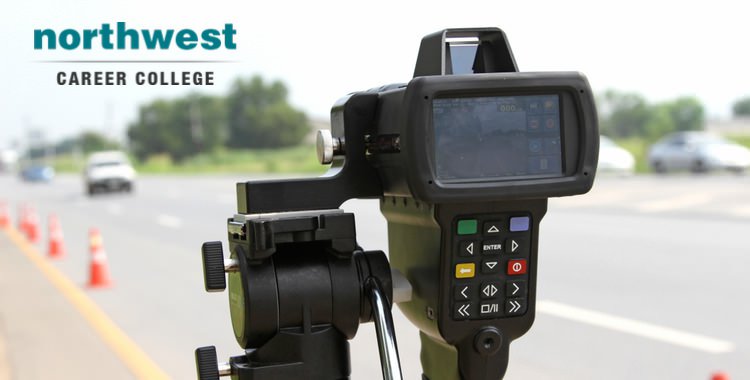 Part of excelling as a paralegal is keeping abreast of technologies that could have a significant affect your field. For those specialising in criminal law advances in law enforcement technology are especially important, as they can have a fundamental effect on the cases you may find yourself working on. To help you keep up to date with with potentially significant changes in how technology is changing law enforcement we've listed eight examples of advanced equipment that are in use today.
Handheld laser spectroscopy devices
Handheld laser spectroscopy devices are used to determine the chemical composition of an unknown substance. Prior to their use this process may have taken days, or even weeks, of lab testing to get a verificable result. Handheld laser spectrographs are already in use across the U.S with crime scene investigation units, the Drug Enforcement Administration (DEA) and counter-terrorism units where they can be used to detect illegal narcotics and potentially harmful chemical substances or explosives.
Automatic license plate recognition (ALPR)
ALPR systems have been in use for over a decade in one form or another, but advancements in storage and computing technologies have made them more effective than ever before. Integrated camera-database technologies are able to accurately identify, screen and record the license plates of more vehicles than an entire squad of police officers could handle, with no downtime or risk of fatigue. This both increases the chance of offenders being apprehended and frees up officers to attend to other duties.
Robotic cameras
Originally invented for use by bomb disposal experts, robotic cameras have now proliferated to a wider range of law enforcement agencies, where they are used to reach places inaccessible to officers, assist in rescue efforts and search suspicious homes and vehicles. Fitted with a range of cameras, recording equipment and all-terrain tracks for movement, robotic cameras enable law enforcement officers to explore potentially dangerous situations without risk to life.
Unmanned aircraft systems (UAS)
A civilian and law enforcement application of military unmanned aerial vehicles (UAV), also known as drones, a UAS is able to provide the oversight and tracking abilities of a helicopter or plane at a fraction of the cost. Given their relative size, they are also access areas that larger vehicles cannot and can provide surveillance without disrupting residential neighborhoods.
GPS vehicle-pursuit dart
A recent addition to the arsenal of technologies available to law enforcement, the GPS vehicle-pursuit dart attaches a global positioning system (GPS) tracker to an offenders car, allowing law enforcement to track their movements without engaging in a potentially hazardous vehicle pursuit. The system is currently being refined for law enforcement use and is expected to be trialed by a number of U.S. police departments in 2019.
Thermal imaging
Pursuing suspects at night presents a range of unique challenges that new technologies, like person portable thermal imaging, are able to assist law enforcement in overcoming. Recent advances in the miniaturisation of thermal imaging systems now allow them to be used by officers on foot, where once they would have been mounted on vehicles. This allows officers to identify and track suspects in almost zero light conditions.
Tablets
A combination of handheld tablet devices and cloud computing are allowing officers to detach from their desks and get back out on the streets, without impacting their ability to complete vital administrative tasks. Able to connect with a larger law enforcement network, handheld devices allow for greater communication and increased adaptability by law enforcement agents.
Gunshot detection systems
Already being implemented in a number of cities in the U.S, the gunshot detection systems (GDS) uses audio sensors to detect and identify the location of a gunshot that has just been fired. This system allows law enforcement to quickly and efficiently respond to incidents of gunfire and is ideal in areas where 24/7 patrols by the police are logistically challenging.
Join One Of The Best Paralegal Schools In Las Vegas Today!
Here at Northwest Career College, we run the top paralegal program in Nevada, offering our students the skills and experience they need to successfully enter the field of paralegal work and position themselves to maximize their earnings. Our Paralegal instructors are seasoned attorneys and highly trained professionals who are able not only to teach you the law but also to guide you through the many ways a paralegal integrates into a Las Vegas law practice.
We offer on-campus and online paralegal classes to accommodate your work and family schedule. Our Career Services team will work with you to help you find the best paralegal employment opportunity in Las Vegas, and their expertise in this area has given us a 100% success rate in job placement rate for paralegal graduates. Call us today at (702) 403-1592 to find out what our paralegal program can offer you.
Written by:
Lisa Myers, J.D., L.L.M.
Legal Studies Department Director
J.D. L.L.M. Campbell University
B.A. Corllins University