The Top 10 Reasons to Become a Legal Assistant
June 9, 2022
690 views
4 min read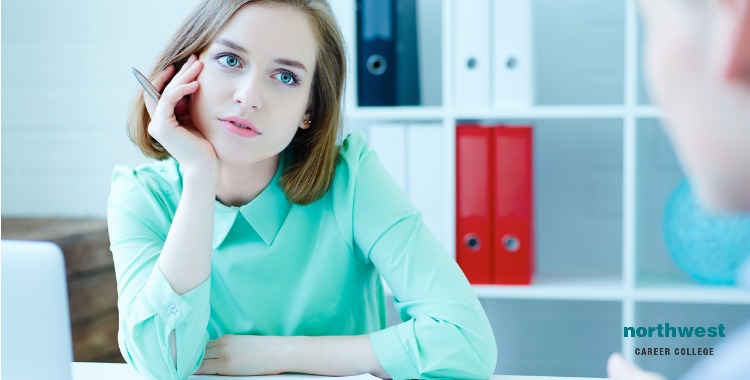 There are many reasons to become a legal assistant. Perhaps you are looking for a career that is both challenging and rewarding. Or maybe you are interested in the law but don't want to attend law school.
Whatever your reasons, becoming a legal assistant is a great choice! In this blog post, we will discuss the top 10 reasons to become a legal assistant.
Read More: How To Become A Legal Assistant With No Experience
What is a legal assistant?
A legal assistant is a professional who provides support to lawyers and paralegals. Legal assistants perform a variety of tasks, including conducting research, preparing documents, and managing files.
Becoming a legal assistant has many benefits. Here are the top ten reasons to become a legal assistant:
You will have the opportunity to work in a variety of settings. Legal assistants can work in law firms, corporate legal departments, government agencies, and non-profit organizations.

You will have the opportunity to work with clients. As a legal assistant, you will be responsible for communicating with clients and keeping them updated on their cases.

You will learn about the law. Working as a legal assistant will give you an inside look at how the legal system works.

You will have the opportunity to work with attorneys. As a legal assistant, you will be working closely with attorneys and other legal professionals.

You will be able to make a difference in people's lives. Legal assistants play an important role in the legal system and can help clients get the justice they deserve.

You will have flexible hours. Many legal assistants work part-time or full-time, and some even have the option to telecommute.

You will be able to advance your career. Legal assistants who complete certification programs can become paralegals or law clerks.

You will earn a good salary. The median salary for legal assistants is $50,000 per year.

You will have job security. The demand for legal assistants is expected to grow by 18% in the next ten years.

You can work in many different areas of law. As a legal assistant, you can choose to specialize in areas like family law, criminal law, or real estate law.



There are a huge number of reasons to become a legal assistant. These are just a few of the top reasons to consider this career path. If you're looking for a challenging and rewarding career, then becoming a legal assistant might be the right choice for you.
Here at NCC, we offer a comprehensive legal assistant program that will prepare you for a successful career in this field. Contact us today to learn more about our legal assistant school in Las Vegas. We'd be happy to answer any of your questions.

Choosing your new career path
Gaining a qualification from our Legal Assistant School puts you in an excellent position to access a variety of employment opportunities as you look for one that suits your skills and interests.
At Northwest Career College, our Legal Assistant instructors include licensed, practicing attorneys and degree instructors able to teach, not only the law but also to guide our students in the many ways a criminal justice graduate integrates into a Las Vegas legal profession.
As part of our Legal Assistant Program, you'll visit courts, jails, meditation centers, and more to experience first-hand the law in action, which will make your criminal justice training applicable to the Las Vegas legal system.
Northwest offers a flexible blended program with all criminal justice classes taught on our Las Vegas campus by an attorney and general education courses offered online. Our experienced instructors are on campus to review and support your learning experience at all times. 
Call us at (702) 403-1592 to speak to one of our enrollment team about joining our Legal Assistant Program today!