A Medical Assisting degree lets you choose from a range of exciting workplaces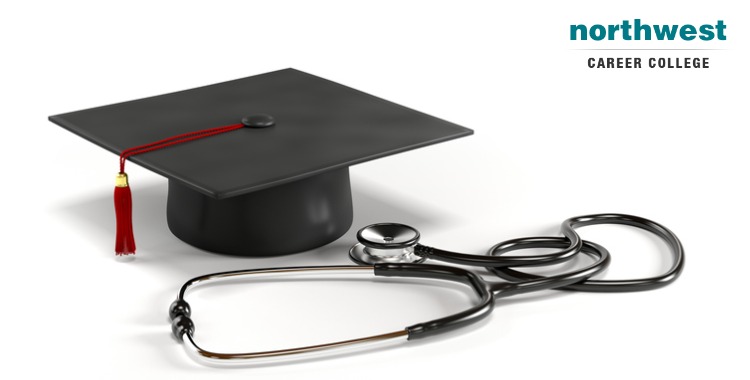 Medical assistants are vital and sought after workers in a variety of fields, allowing them to choose from a range of different and exciting work environments.
The diversity in responsibility and setting, along with great job stability and high earning potential is the primary reason that so many people are looking to qualify into a career as a medical assistant.
A Range of Different and Exciting Job Opportunities
Depending on where a medical assistant is employed, the same role might have vastly different duties. You might work as administrative assistants, filling out insurance forms or code patients' medical information. Or, you might be put in charge of purchasing supplies and equipment for the office.
Working as a clinical medical assistant could mean something different depending on the medical facility.  You might find yourself performing basic laboratory tests, disposing of contaminated supplies, and sterilizing medical instruments. 
Depending on the services the healthcare provider offers, you also have additional responsibilities including instructing patients about medication or special diets, preparing patients for x-rays, removing stitches, drawing blood, and changing dressings.
Some medical assistants specialize in a specific type of medical office. An ophthalmic medical assistant helps ophthalmologists and optometrists provide eye care. They instruct patients on how to insert, remove, and care for contact lenses and can help an ophthalmologist in surgery.
Podiatric assistants work closely with podiatrists, also known as foot doctors. They may make castings of feet, expose and develop x rays, and assist podiatrists in surgery. 
Because they are so vital to the day-to-day functions of such a wide range of healthcare providers and settings medical assistants are able to choose from a variety of work environments and specialist medical practices.

Getting the Right Training
If you are looking for a career in an industry that offers good pay, a variety of work settings to choose from, the chance for advancement and stability, then this career might be the perfect fit for you. 
If you are considering a career as a medical assistant, Northwest Career College has the training you need. Our Medical Assistant School offers you the skills and experience healthcare employers are looking for, so call us today to start your new career!
Start Your Career In Medical Assisting Today!
Here at Northwest Career College, we have a student-focused attitude that prioritizes giving our graduates the training and skillset they'll need to excel as medical assistants. 
Our established and seasoned instructors work with you, teaching you every aspect of Medical Assisting. We help you build your skills, abilities, and confidence, and we are proud of our 88% national exam pass rate.
If you'd like to learn more about what our medical assistant course can offer you, call one of our enrollment specialists at (702) 403-1592 today. We provide flexible learning, with online and on-campus morning, afternoon, and night classes to accommodate your Las Vegas work and family schedule. 
Once you've graduated, our dedicated and experienced Career Services team will work with you to help you find the best employment opportunities in Las Vegas. Call us now on (702) 403-1592 to start your journey!
Written by:
Amanda Beardsley, C.M.A.
Medical Assisting Program Chair