Thinking of becoming a Criminal Justice student? read this first!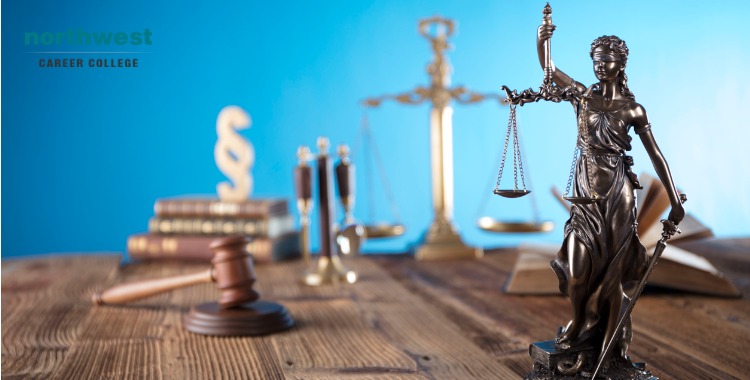 Criminal justice is a core part of how our society functions and gaining an Associate's Degree in Criminal Justice from NCC is an excellent opportunity to put yourself at the heart of the most politically important subject of our time.
Additionally, a criminal justice qualification opens up a whole range of exciting employment opportunities, from Correctional Officer to Park Ranger.
So, if you're interested in getting the education you need to pursue a new and exciting career in criminal justice, here are five excellent resources you can use to understand just how interesting and wide-ranging the subject is.
Written and supported by the United States Department of Justice, the articles listed here focus on federal law enforcement, its practices, recent criminal investigations, and other subjects relating to the field. 
Many of the pieces are written by sitting Attorney Generals, justices, lawyers, and legal policy analysts who work with the department. It is updated a couple of times a week and is a great resource for students interested in entering law enforcement at the federal level. 
Subjects often discussed include criminal codes, domestic violence, FOIA requests and processes, and other information relating to the department.
The Innocence Project was founded in 1992 and currently offers online information and articles about wrongful convictions, DNA testing, reforms in the law enforcement system, and the price of injustice as paid by the wrongfully convicted and their families. 
Students can read case studies about wrongful convictions that were overturned by the hard work of lawyers and law enforcement, learn how these convictions happen, new technologies developed to prosecute only the guilty, and more. 
Pieces are regularly updated, allowing students the chance to keep up with recent developments and can show them how what they are learning in college has an effect on the real world.
The Department of Homeland Security has a library that archives information from various parts of law enforcement, including terrorism and counterterrorism, cyber-attacks, foreign intelligence, and more. 
The articles listed here focus on law enforcement violations both at home and against the United States abroad, through physical and cybercrimes, and even offers a glimpse into criminal profiling. 
Students will learn how the various components of law enforcement work together to stop crimes, investigate attacks, and keep the homeland safe.
An incredible resource available for students is Anthropoliteia, a group effort that maintains a focus on talking about police, security, and justice from an anthropological perspective. 
It is written by a variety of professors from anthropological and law enforcement backgrounds as well as former diplomats, lawyers, police officers, and more. 
The articles are based on fact and backed up with substantial evidence, with reasoned and logical arguments made on a variety of subjects, such as Black Lives Matter, recent journal publications, the public view on policing, and more. 
Articles are written from an American perspective but also feature pieces on law enforcement and policy around the world, including Africa, Latin America, and Asia.
Crime and Consequences is a valuable blog for students. Updated on a nearly daily basis, the site focuses on law enforcement in America along with terrorism and counterterrorism efforts around the world. 
Students will learn about recent events in America, how the law applies to crimes in different scenarios, the way in which counterterrorism efforts are having an impact both at home and abroad, and more. 
Articles are written to provide clarifying information on a variety of subjects and remain nonpartisan in the pursuit of the truth in law enforcement.
Qualifying For Your Future
Gaining a qualification from our Criminal Justice School puts you in an excellent position to access a variety of employment opportunities as you look for one that suits your skills and interests. 
At Northwest Career College, our Criminal Justice instructors include licensed, practicing attorneys and degree instructors able to teach, not only the law but also to guide our students in the many ways a criminal justice graduate integrates into a Las Vegas legal profession.
As part of our Criminal Justice Program, you'll visit courts, jails, meditation centers, and more to experience first-hand the law in action, which will make your criminal justice training applicable to the Las Vegas legal system. 
Northwest offers a flexible blended program with all criminal justice classes Las Vegas law classes taught on campus by an attorney and general education courses offered online. Our experienced instructors are on-campus to review and support your learning experience at all times. 
Call us at (702) 403-1592 to speak to one of our enrollment team about joining our Criminal Justice Program today!
Written by:
Lisa Myers, J.D., L.L.M.
Legal Studies Department Director
J.D. L.L.M. Campbell University
B.A. Corllins University