A Brief History of White-Collar Crime
October 5, 2020
613 views
4 min read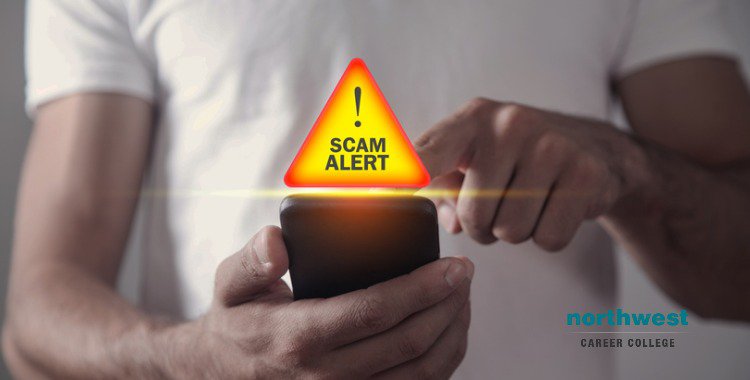 The term white-collar crime can often be confusing for those without a legal background because it covers many different types of crime. The term itself was coined as far back as 1939 and encompasses the full range of frauds committed by individuals, business, and government professionals.
In this article, we'll be taking a closer look at white-collar crime, its history and, a few famous examples.
Know More: What are the 5 Highest Paying Criminal Justice Careers in Nevada?
What Is the Definition of White-Collar Crime?
While the broad range of crimes that fall under 'white-collar' preclude an exact definition, most white-collar crimes as committed to obtain or avoid losing money, property, or services or to secure a personal or business advantage.
The term itself comes from a 1939 work by sociologist Edwin Sutherland. He defined it as "a crime committed by a person of respectability and high social status in the course of their occupation." However, that definition has obviously been updated since then.
What Are Common White-Collar Crimes?
Typical white-collar crimes include the following:
Wage Theft
Fraud
Bribery
Pyramid Schemes
Insider Trading
Labor Racketeering
Embezzlement
Cybercrime
Copyright Infringement
Money Laundering
Identity Theft
Forgery
History of White-Collar Crime
What Are Some Famous Examples of White-Collar Crime?
Even if you didn't know they were white-collar in nature, the famous crimes listed below are excellent examples:
Charles Ponzi and Pyramid Schemes
Carlo Pietro Giovanni Guglielmo Tebaldo Ponzi came to America as a poor Italian immigrant in the 1920s. Making his money as a petty criminal, Ponzi received a letter from Spain with an international reply coupon attached. Ponzi realized he could exchange that coupon for stamps that he could then sell on for a profit.
This mail fraud scheme was so successful that Ponzi began to take on 'investors' who he promised an outrageous return on their investment. In reality, he was simply paying these 'return' using the money from new investors.
When he was caught in August 1920, Ponzi has raked in an estimated $7 million and spent the next 14 years in prison.
The scheme, now called a Ponzi scheme, and defined as a form of fraud that lures investors and pays profits to earlier investors with funds from more recent investors, would famously be repeated by Bernie Madoff in the 1960s, with Madoff receiving 150 years in federal prison when caught.
The Enron Corporation
White-collar crimes aren't limited to being done by individual criminals. The Enron Corporation was named America's Most Innovative Company for six consecutive years before it was revealed that they had been artificially raising their stock prices by using a web of subsidiaries to hide around $690 million in debt and $591 million in losses.
When a cabal of Enron executives were charged with conspiracy, insider trading, securities fraud, bank fraud, and wire fraud, the company went bankrupt, costing investors an estimated $74 billion. Enron's crimes were so significant and has such an impact that it caused the creation of the Sarbanes-Oxley Act, which put in place stringent penalties for companies caught fabricating financial statements.
Qualifying For Your Future
Gaining a qualification from our Criminal Justice School puts you in an excellent position to access a variety of employment opportunities as you look for one that suits your skills and interests. At Northwest Career College, our Criminal Justice instructors include licensed, practicing attorneys and degree instructors able to teach, not only the law but also to guide our students in the many ways a criminal justice graduate integrates into a Las Vegas legal profession.
As part of our Criminal Justice Program, you'll visit courts, jails, meditation centers, and more to experience first-hand the law in action, which will make your criminal justice training applicable to the Las Vegas legal system. Northwest offers a flexible blended program with all criminal justice classes Las Vegas law classes taught on campus by an attorney and general education courses offered online. Our experienced instructors are on-campus to review and support your learning experience at all times.
Call us at (702) 403-1592 to speak to one of our enrollment team about joining our Criminal Justice Program today!