3 Signs You Would Suit a Career as a Legal Assistant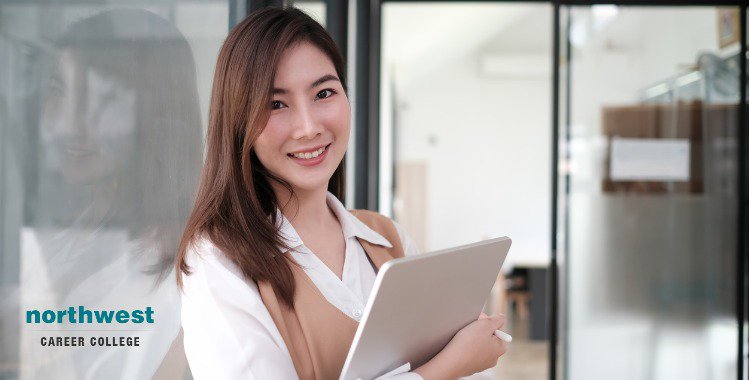 Are you considering a career in criminal justice, but aren't sure which area you want to move into?  Becoming a legal assistant, sometimes known as a legal secretary, requires a mindset and set of aptitudes. If you recognize any of the talents you see below, you might suit a career as a legal assistant.
You're a Team Player
Being a legal assistant means you'll be the beating heart of any legal firm, supporting the attornies and paralegals while they fight for their client. You might not ever get you day in front of the jury, but you'll be responsible for the vital administrative and clerical side of preparing for a case.
If you're the kind of person that works well as part of a team and want to work hard to make the team successful, then you might suit a career as a legal assistant.
Your Communication Skills Are On-Point
Being able to communicate quickly and effectively with a wide range of people is a vital part of being a legal assistant. If you're the kind of person who can efficiently and rapidly change how they communicate to suit different situations and people, then you might find that the legal field would fit you perfectly.
You Can Empathize With Others
You might think, judging from popular television programs set in the field, that working in a legal firm means you need to be hard-nosed and heartless. 
In reality, the opposite of that is true. In order to be useful as a legal assistant, you need to be able to empathize with the issues faced by both your colleagues and the clients. If you're a capable listener who can easily empathize with others, then you might consider a career as a legal assistant.
Choosing Your New Career Path
Gaining a qualification from our Criminal Justice School puts you in an excellent position to access a variety of employment opportunities as you look for one that suits your skills and interests. 
At Northwest Career College, our Criminal Justice instructors include licensed, practicing attorneys and degree instructors able to teach, not only the law but also to guide our students in the many ways a criminal justice graduate integrates into a Las Vegas legal profession.
As part of our Criminal Justice Program, you'll visit courts, jails, meditation centers, and more to experience first-hand the law in action, which will make your criminal justice training applicable to the Las Vegas legal system. 
Northwest offers a flexible blended program with all criminal justice classes Las Vegas law classes taught on campus by an attorney and general education courses offered online. Our experienced instructors are on-campus to review and support your learning experience at all times. 
Call us at (702) 403-1592 to speak to one of our enrollment team about joining our Criminal Justice Program today!
Written by:
Lisa Myers, J.D., L.L.M.
Legal Studies Department Director
J.D. L.L.M. Campbell University