5 hacks for busy Pharmacy Technicians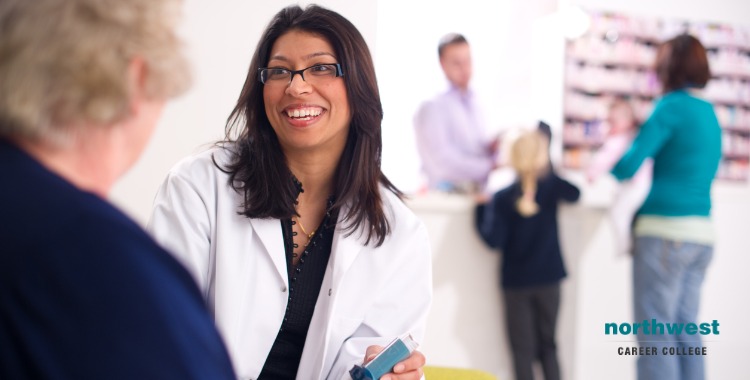 The life of a pharmacy technician is a rewarding, but busy, one. There are always prescriptions to be filled, stock to be managed, and customers to be served. 
So, whether you are a recent graduate looking forward to starting your first pharmacy technician, or a recent graduate of our Pharmacy Technician School, here are five easy hacks to streamline your work.
Speed Counting
Pill prescriptions need to be counted and double-counted to ensure the right amount is given to the customer. To do a faster double-count, count in batches of five rather than individually. If you're not using a pill counter, or yours is out of action, count batches of five across the counter for the first count and then back the other way for the double count.
Label Control
Rolls of auxiliary labels have a nasty habit of unraveling from a nice tight bundle into a messy pile as soon as your back is turned. Secure your auxiliary label rolls with a large elastic band or a zip tie to keep everything nice and constrained.
Easy Peel Labels
Effectively labeling is vital to great organization, but sometimes that organizational system changes and you need to re-label. Rather than print off all your labels against, turn down the top right corner (so it stick to itself). This will give you a corner to peel the label off with. 
Before you stick the label to the container, stick it first to the back of your hand. This will reduce the stickiness just slightly and make it easier to simply peel off and reapply when you need to re-label.
Start With the Easiest 
At the start of your shift, tackle all the easy-to-fill prescriptions first. Check the prescription queue and print out all of the orders for birth control, inhalers, and drugs that come in stock bottles. These are easy to prepare and are common prescriptions, meaning you can make a dent in the queue at the beginning of the day.
Batch Print
Batch printing prescriptions is a great way to save time at the start of a busy day. Rather than print your prescriptions one at a time, waiting for the printer to finish each time, batch printing allows you to use that time to actually collected and bag the prescription. You don't need to wait for anything to finish printing, just pick up the next order from the pile.
Start Your New Career As A Pharmacy Technician Now!
Northwest Career College is one of the premier pharmacy technician schools in Las Vegas. Our course provides our students with the skills and training they need to take advantage of the growing need for pharmacy technicians. 
Our experienced instructors offer online and on-campus classes to accommodate your Las Vegas work and family schedule. Once you've graduated, we continue to support you, and the commitment of our Career Services Team has led to us having a 100% job placement rate for our pharmacy technician graduates. Call us today at (702) 403-1592 to speak to one of our enrollment specialists. 
Written by:
Danielle Mathew,  
A.S., CPhT