Can Pharmacies Offer Immunizations?
January 22, 2020
490 views
3 min read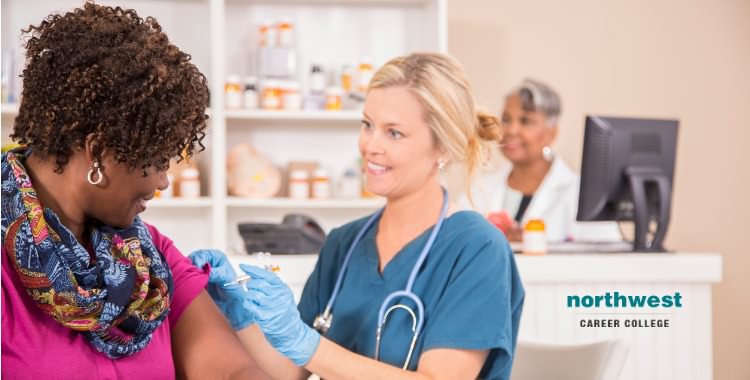 Offering immunizations has become a significant business facet for modern pharmacies, especially those who work as part of a retail chain. According to the 2018 NCPA Digest, 73% of community pharmacies now offer immunization services, although only 25% of those surveyed offer any immunization options beyond flu shots.
In this article, we will be looking at what the law is behind pharmacies offering immunizations and how those laws differ between states.
Know More: Things You Need To Know Before Working In a Pharmacy
Can Pharmacies Offer Immunizations?
State Laws for Pharmacist Immunization
Technically, Pharmacists are able to give flu vaccinations in all 50 states including Washington DV and Puerto Rico, but the exact state regulation tends to differ on what immunizations can be offered, what protocols must be followed, and what the minimum age is for patients being immunized at a pharmacy.
One area in which states often differ in their restrictions is around travel vaccines, with some states needing a physician-signed protocol or prescription to administer necessary CDC-recommended travel vaccinations, such as yellow fever, cholera, and malaria.
While many states restrict pharmacies to offering only flue shots, there has been a successful push to open up these regulations and allow a wider range of immunizations and to lower the minimum age at which a patient can receive a vaccination at a pharmacy.
The new regulations in North Carolina have lowered both the minimum age for flu shots in pharmacies and added the authority to administer adult immunizations, including herpes zoster, hepatitis A and B, meningococcal, HPV, and tetanus.
In 2018, Missouri lowered the minimum age requirement for immunizations from 12 to 7 years as long as the immunization was authorized by a physician.
Iowa authorized vaccination, pursuant to statewide protocols, to any patient over the age of 6 months and Pennsylvania currently has a bill in committee that, if passed, would also lower the minimum age.
In response to the flu epidemics in New York during 2018, Governor Andrew M. Cuomo signed an executive order to let New York's pharmacists administer flu vaccines to children from ages 2 to 18. Prior to that, pharmacists could only administer flu shots to those over 18.
Looking to the future, a study by the Pacific Research Institute suggests that letting pharmacists administer all adult vaccinations recommended by the CDC could help raise the vaccination rate and save lives.
Statistics suggest that if immunizations are offered at convenient hours for patients and without having to make a doctor's appointment, more people will get immunized potentially saving some of the 90,000 Americans who die of vaccine-preventable deaths annually in the United States.
Start Your New Career As A Pharmacy Technician Now!
Northwest Career College is one of the premier pharmacy technician schools in Las Vegas, and our course provides our students with the skills and training they need to take advantage of the growing need for pharmacy technicians. Our experienced instructors offer online and on-campus classes to accommodate your Las Vegas work and family schedule. Call us today at (702) 403-1592 to speak to one of our enrollment specialists.