What legal careers can you get without a law degree?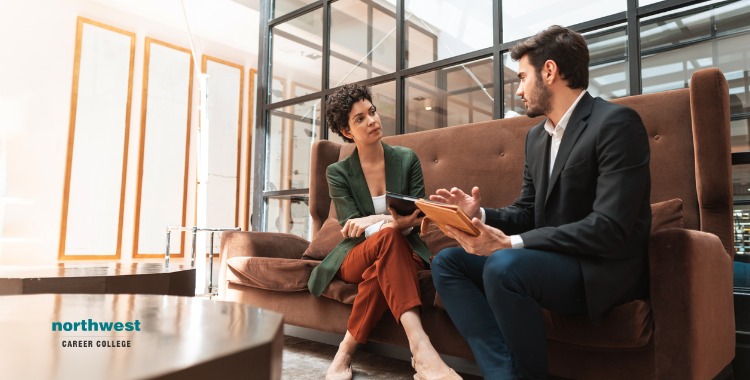 When people imagine a career in law, their first thought it normally of highflying lawyers and judges. However, there is a whole legal profession eco-system that supports these two jobs and is just as vital to how the American legal system works. 
While you will need a law degree to become a lawyer, there is a huge range of legal jobs that don't need a law degree and, in this article, we'll be looking at some of them.
Paralegal
Paralegals provide vital support to lawyers during cases and are an integral part of the modern legal process. A paralegal provides this support by conducting legal research, creating information summaries, organizing important documents, and gathering and organizing important evidence.
Average Salary in Nevada: $59,391
Qualifications Needed: To qualify as a paralegal, you generally need to have graduated with an Associate's degree in Paralegal Studies.
Court Bailiff
The Court Baliff holds the important responsibility for keeping everyone in the court safe and in order. In addition to providing security, they also deliver court papers to the judge, enforce the rules of the court, or mandates handed down by the judge, and escort the jury in and out of the courtroom.
Average Salary in Nevada: $47,020
Qualifications Needed: For the lower courts, a Baliff is required to have a high school diploma, for the higher courts, the Baliff is required to have an Associate's degree in Criminal Justice or similar qualification.
Probation officer
Probation officers work within the U.S penal system and provide oversight and support for offenders who have been released from incarceration. They assist with job training, administer drug tests, and provide resources for substance abuse rehabilitation. Probation officers are often vital to allowing offenders to re-enter society. 
Average Salary in Nevada: $59,980
Qualifications Needed: Most probation officers are required to have a minimum of an Associate's degree in Criminal Justice or a related field. They must also be able to pass a background check and drug testing.
Join One Of The Best Paralegal Schools In Las Vegas Today!
Here at Northwest Career College, we run the top paralegal program in Nevada, offering our students the skills and experience they need to successfully enter the field of paralegal work and position themselves to maximize their earnings. 
Our Paralegal instructors are seasoned attorneys and highly trained professionals who are able not only to teach you the law but also to guide you through the many ways a paralegal integrates into a Las Vegas law practice. 
We offer on-campus and online paralegal classes to accommodate your work and family schedule. Our Career Services team will work with you to help you find the best paralegal employment opportunity in Las Vegas. 
Their expertise in this area has given us a 100% success rate in job placement rate for paralegal graduates. Call us today at (702) 403-1592 to find out what our paralegal program can offer you.
Paralegal Studies

Lisa Myers, J.D., L.L.M.

Legal Studies Department Director

J.D. L.L.M. Campbell University
B.A. Corllins University