Top 15 Tips For Preparing For Your Dental Administrative Assistant Interview
Dental Administrative Assistant
May 22, 2022
156 views
4 min read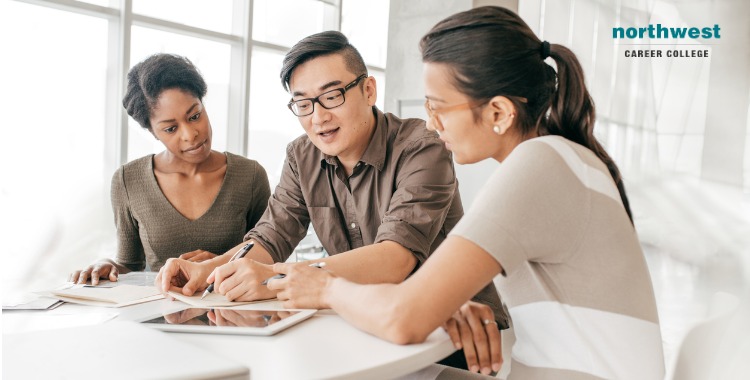 Are you preparing for a dental administrative assistant interview? If so, you are on the right track! A successful interview can lead to your dream job.
In this blog post, we will provide 15 tips that will help you prepare for your interview and increase your chances of being hired. Let's get started!
15 Best Tips For Preparing For Your Dental Administrative Assistant Interview
Practice your answers to common interview questions. This will help you feel more confident and reduce the risk of stumbling over your words during the actual interview. You can find a list of common interview questions online.

Research the company you are interviewing with. This will give you a better understanding of their needs and allow you to ask more informed questions. Most companies have a website that you can visit to learn more about them.

Prepare a list of questions to ask your interviewer. This shows that you are interested in the position and want to know more about it. Being proactive and asking questions also makes you more memorable to your interviewer.

Dress for success. First impressions are important, so make sure you have dressed appropriately for the interview. This means avoiding casual clothes or anything that is too revealing. Stick to professional attire that is conservative and comfortable.

Be on time, or even early, for your interview. Arriving late will not make a good impression on your potential employer and first impressions are important.

Be prepared to answer questions about your availability. Your potential employer will want to know if you are available to work the hours they need. Be honest about your availability and be prepared to explain any scheduling conflicts.

Think about your body language. During the interview, be aware of your body language and try to avoid any negative signals. This includes crossing your arms, fidgeting, or looking around the room. Instead, sit up straight and make eye contact with your interviewer.

Be prepared to answer questions about your experience and qualifications. The interviewer will likely ask you questions about your experience working in a dental office and why you are interested in the position.

Be honest and open. Honesty is always the best policy, especially during an interview. Be truthful when answering questions and be open about your qualifications and experience.

Make sure you are familiar with the most common dental terminology. This will show that you are knowledgeable about the field and will be able to effectively communicate with the dental staff.

Listen carefully to the questions that are being asked and take a moment to think about your answers before speaking. This will prevent you from rambling or saying something that you may later regret.

Be prepared to answer questions about your experience with customer service and scheduling. The interviewer wants to know if you have the skills necessary to be successful in the position.

Be positive and upbeat during the interview. Show that you are excited about the opportunity to work for the dental office and that you are confident in your abilities.

End the interview on a positive note by thanking the interviewer for their time and expressing your interest in the position.

The most important tip is to be yourself! Be confident in your abilities and let your personality shine through. The dental administrative assistant position requires excellent people skills, so make sure
With these tips in mind, you will be sure to ace your dental administrative assistant interview! Good luck!
Start your dental administrative assisting career with us!
Employment for entry-level employment in the dental field is expected to increase 23% over the next 10 years, faster than average for all occupations, according to the Bureau of Labor Statistics.
With this growing demand for DAA's, it is essential that graduates cultivate the skills and traits that will help them stand out in the employment market.



Here at Northwest Career College, our Dental Administrative Assisting Program prepares students to work in any dental office. Our expansive, nine-operatory lab provides students with real-life dental office experience.
You will be trained to handle clerical duties such as scheduling appointments, handling insurance claims, and monitoring inventory. You will work with documents, forms, and computer systems. No other Dental Administrative Assistant Program in Las Vegas offers this type of advanced training.
Our student-focused approach will help you cultivate the skills you will need to stand out. Our experienced Career Services team will work with you to help you find the best dental administrative assistant employment opportunities in Las Vegas. Call one of our enrollment specialists at (702) 403-1592 to find out more.