How To Prepare Yourself For A Change In Career?
May 23, 2022
207 views
4 min read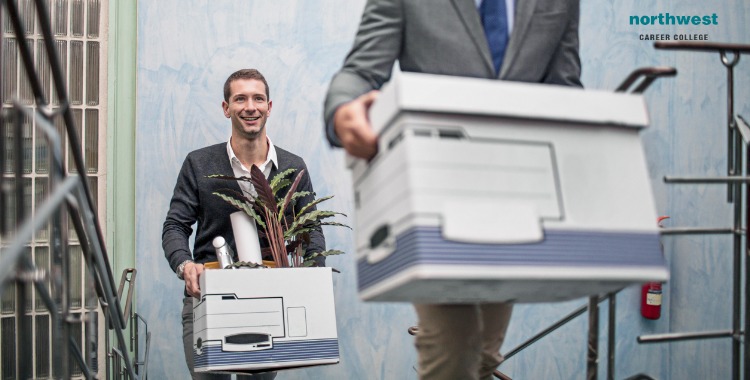 Making a career change can be both daunting and exciting. It's daunting because it can feel like you're starting from scratch, and there's no guarantee that things will work out the way you hope.
But it's also exciting because it means that you're taking charge of your life and doing something to improve your future. If you're thinking about making a change in your career, here are some steps to help prepare yourself for the journey ahead.
Read More: What Are The Career Benefits Of An Associate's Degree
How To Prepare Yourself For A Change In Career?
Self-reflection
The first step is to do some self-reflection. Ask yourself why you want to make a change, what you hope to gain from it, and what your goals are. This will help you figure out what kind of change you want to make, and whether or not it's the right decision for you.
Do your research
Next, research the different options available to you. If you're not sure what kind of change you want to make, look into different careers and see which ones interest you. Once you've narrowed down your options, research the specific field or industry you're interested in. This will help you learn more about what the job entails and what kind of skills you'll need to succeed.
Update your resume
Once you've decided on the kind of change you want to make, it's time to update your resume. Include any relevant experience or skills that will help you stand out in your new field. If you don't have much experience, consider taking some classes or volunteering in order to gain some valuable experience.
Network
One of the most important things you can do when changing careers is to network. Talk to people who are already working in your desired field and see if they have any advice or recommendations for you. Attend industry events and meetups, and make sure to stay active on social media. By building up your network, you'll increase your chances of landing your dream job.
Update Your Skills
If you're changing careers, it's likely that you'll need to learn some new skills. Whether it's learning how to code or taking a course in accounting, make sure you're prepared for the challenges of your new field. There are plenty of resources available online and in libraries, so take advantage of them. And if you can, get some experience by working in your desired field part-time or through internships.
Be honest with yourself
Consider your strengths and weaknesses and whether or not this new career is a good fit for you. Talk to people who are already working in the field and get their insights. Once you have all the information you need, you can make an informed decision about whether or not a change in career is right for you.
Making the switch to a new career can be daunting, but if you take the time to prepare yourself, it can be a rewarding experience. By following these steps, you'll be on your way to success. Thanks for reading!
I hope this was helpful. If you have any questions, feel free to leave a comment below and I'll do my best to answer them. Good luck!

How do I apply for student aid?
First, just complete the Free Application for Federal Student Aid (FAFSA). You can find a copy of the FAFSA form, and a guide to completing it, on the Federal Student Aid website. www.FAFSA.ed.gov.
You can also fill the FAFSA out online here. Please make sure you enter our school code: 038385. This allows your records to be sent directly to our Financial Aid office so that when you visit the campus, our FA officers can discuss your financial aid package with you in person.
Financial aid at Northwest Career College
Here at Northwest Career College, we have Financial Aid Officers on staff that can help determine the best financing option for you.
To best support our students we offer a range of financial aid, including the Pell Grant, Subsidized Loans, Unsubsidized Loans, and Parent Plus Loans. Call us today at (702) 403-1592 to speak with one of our experienced Financial Aid Officers who will help find the best financial support options for you.