Working From Home As A Medical Biller And Coder
Medical Billing and Coding
May 11, 2018
504 views
3 min read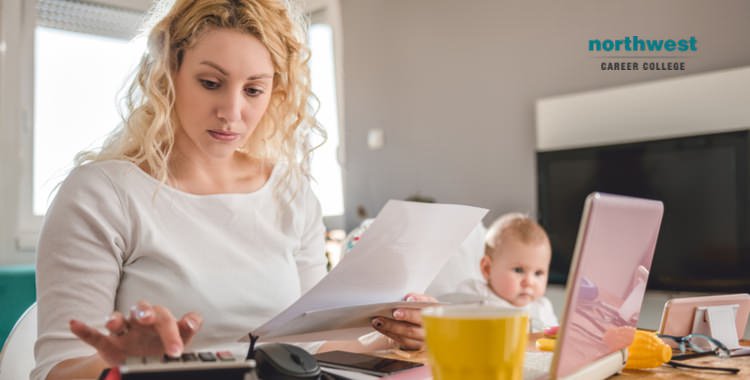 Medical billing and coding, by its very nature, is a career that is well suited to remote working. Much of the work of a medical biller and coder is largely performed on a computer workstation, using specific software, and does not require a fixed place of work. Proof of this can be seen in the number of companies who are adopting remote working practices or outsourcing their medical billing and coding needs overseas.
While pursuing your chosen career from the comfort of your own home might seem ideal, there are a few factors that need to be taken into consideration if you plan to make the transition to home working successfully.
What You'll Need
Qualifications: Here at Northwest Career College, our Medical Billing and Coding Program prepares students to work in every medical insurance environment, both in Las Vegas and across the U.S. On campus sessions with our certified, seasoned instructors are combined with an exceptional online course providing students with superior training. Medical Billers and Coders are increasingly required in today's new, computer-driven healthcare world and no other school offers this type of advanced training.
A Secure Connection: In addition to the standard high-speed internet connection required for home working, remote access for medical billing and coding typically requires access via a secure connection to comply with the Health Insurance Portability and Accountability Act (HIPAA). Remote medical coding is increasingly being utilized by large employers, and each will have their own requirements for HIPAA privacy and security.
Great Organizational Skills: Medical billing and coding requires a high level of organization and this applies doubly so for remote workers. Not only do you have apply the due diligence that medical coding and billing require, you will also need to be timely, proactive and self motivated.
What are the Benefits?
Greater Autonomy: Around 60% of remote medical billers and coders are freelance workers, with control over the hours that they work. Working as a freelancer allows you to dictate your working hours, where you work from and allows you a flexible schedule that can increase your personal and family time.
No Commute: As you'll be working from home, you'll have no commuting costs. This means gas, car maintenance,and other associated costs are eliminated, saving you money.
Greater Productivity: Studies have shown that office-based micromanaging can in fact reduce productivity, by preventing staff from focussing on one task for a suitable period of time. As a remote worker you'll be solely responsible for the planning and execution of your work, allowing you to play to your strengths and stay focused.
Working from home as a medical biller and coder requires you to be accurate, detail oriented and well organized as, even as a remote worker, you'll continue be a vital part of any healthcare provider's staff. As one of the premier Medical Billing and Coding Schools in Las Vegas, Northwest Career College employs established, seasoned instructors to teach you every aspect of medical billing and coding. Our student-focussed approach puts you first and we offer online and on-campus workshops to accommodate your work and family schedule.
We continue to support our students after they graduate as our experienced Career Services team works with you to help you find the medical billing and coding jobs in Las Vegas. Call us today on (702) 403-1592 to learn more about the exciting opportunities that our Medical Billing and Coding School can offer you!