What Qualities Does A Medical Assistant Need?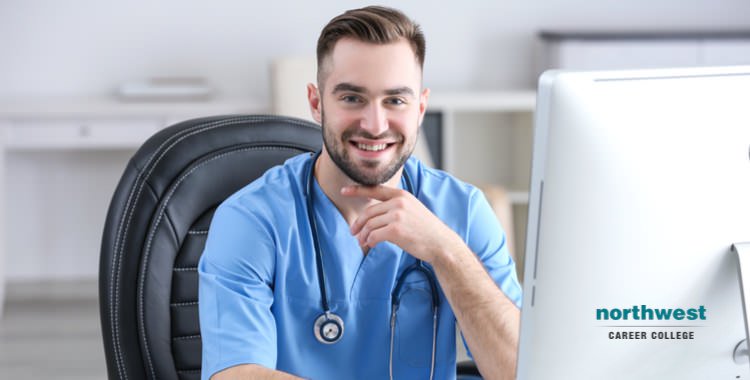 When considering a new career, it is best to analyze the skills and qualities most required for that position, so you can match them up with your own strengths and abilities. According to the Occupational Outlook Handbook, issued by the Bureau of Labor Statistics, the four key qualities needed to excel as a medical assistant are analytical skills, a detail oriented outlook, good interpersonal skills and technical skills. To help you understand exactly what those mean we've explained them in a little more detail.
Good analytical skills – Strong analytical skills are a key quality in a medical assistant. As part of the day-to-day duties of the role, you will be required to understand patients' medical charts, diagnosis and prognosis. You will need to have a strong grasp on medical terminology and be able to understand and follow the protocols for the various clinical activities for which you will be responsible.
Detail-oriented – Precision and attention to detail are important in any medical setting. As a medical assistant, you will be responsible for taking vital signs and recording them in a patient's chart; it is vital that these measurements are recorded accurately and in a timely manner. With any healthcare provider, there will also be administrative paperwork that needs to be filled out correctly and with significant attention to detail. A good medical assistant is careful and capable of catching mistakes in both their work and that of others.
Interpersonal skills – As in any healthcare setting, medical assistants will have to deal with individuals who are scared, stressed and often in pain. They are also often the first person to greet a patient, making them the public face of whichever practice they work for. Good interpersonal skills allow a medical assistant to remain calm, reassure others and communicate effectively. Good communication skills are also a vital part of a cohesive working environment, from a local physician's practice to large hospitals.
Technical skills – The technical skills required to become a medical assistant are acquired through the taking Medical Assistant Courses, such as the one offered by Northwest. Our experienced and qualified instructors will teach you such skills as measuring blood pressure, administering EKGs, drawing blood, giving injections, and delivering first aid. The ability to stay calm under pressure, pay attention and recall information are fundamental qualities when learning your technical skills and when putting them into practice.
Developing Your Qualities
Here at Northwest Career College, we have a student-focussed attitude that prioritizes giving our graduates the training and skill set they'll need to excel as medical assistants. Our established and seasoned instructors work with you, teaching you every aspect of Medical Assistant. We help you build your skills, abilities and confidence, and we are proud of our 88% national exam pass rate.
If you'd like to learn more about what our medical assistant course can offer you, call one of our enrollment specialists on (702) 403-1592 today. We provide flexible learning, with online and on-campus morning, afternoon and night classes to accommodate your Las Vegas work and family schedule. Once you've graduated, our dedicated and experienced Career Services team will work with you to help you find the best employment opportunities in Las Vegas. Call us now on (702) 403-1592 to start your journey!
Written by:
Amanda Beardsley, C.M.A.
Medical Assistant Program Chair