Will Telemedicine Revolutionize the Healthcare Industry?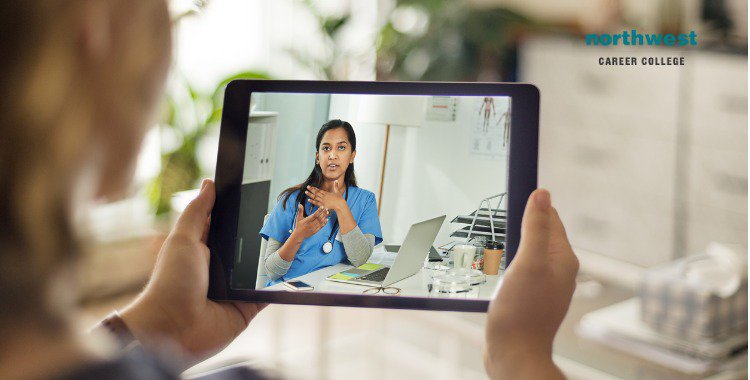 Technology is one of the driving forces behind the advancement of the healthcare field and, by using the major advances in communications technology over the last decade, telemedicine is the next major advancement on the horizon for the US healthcare industry.
In this article, we'll be looking at what exactly telemedicine is and how its benefits have the potential to revolutionize the way we approach healthcare.
What is Telemedicine?
At its most basic, telemedicine makes use of the proliferation of modern telecommunications technology such as phones, tablets, and computers to allow healthcare professionals to deliver high-quality remote healthcare to patients in areas where conventional healthcare is not available.
What Are the Benefits of Telemedicine?
The most obvious benefit of telemedicine is that it is a method of providing convenient and accessible healthcare to those with limited access to traditional healthcare or reduced travel options. This group includes the disabled, those living in rural settings with limited access to healthcare, and the elderly, who are an increasingly large part of the population.
Telemedicine also represents a convenient option for those whose busy lifestyle makes it hard to schedule a regular appointment to see a healthcare practitioner.
In addition, using telemedicine would allow healthcare providers to collaborate with each other to better diagnose and treat patients without those patients needing to be moved between healthcare facilities. 
For the healthcare sector, the wider use of telecommunications to provide medical care could see a reduction in healthcare costs as telemedicine would allow healthcare providers the opportunity to drastically reduce the number of unnecessary physical check-ups and ER visits by diagnosing common healthcare issues such as rashes, sore throats, the flu, and the common cold from a remote platform.
In addition to reducing the load on healthcare facilities, the wider use of telemedicine would also, to an extent, make up for the current lack of qualified healthcare professionals but allowing for more efficient handling of non-critical medical conditions through the use of  HIPAA-compliant mobile health apps, secure messaging platforms, and remote monitoring.
Start Your Career In Medical Assisting Today!
Here at Northwest Career College, we have a student-focused attitude that prioritizes giving our graduates the training and skillset they'll need to excel as medical assistants. Our established and seasoned instructors work with you, teaching you every aspect of Medical Assisting. 
If you'd like to learn more about what our medical assistant course can offer you, call one of our enrollment specialists at (702) 403-1592 today. We provide flexible learning, with online and on-campus morning, afternoon, and night classes to accommodate your Las Vegas work and family schedule. Once you've graduated, our dedicated and experienced Career Services team will work with you to help you find the best employment opportunities in Las Vegas. Call us now on (702) 403-1592 to start your journey!
Written by:
Amanda Beardsley, C.M.A.
Medical Assisting Program Chair