Why Now Is the Best Time to Become a Medical Coder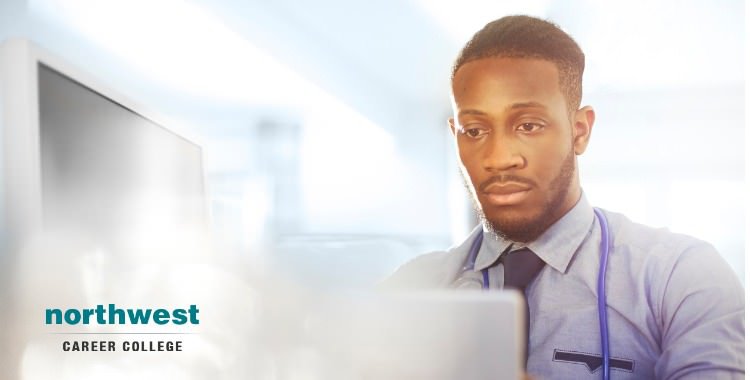 The outlook for medical billing and coding students is extremely bright! In fact, students who are looking to earn a medical billing and coding certificate are poised to benefit from the 22 percent employment surge, according to the Bureau of Labor Statistics (BLS).
The reason that medical billers and coders are in such high demand is pretty simple, ICD-10. ICD-10 is the new coding system that was federally-mandated to be the replacement for ICD-9, a 36-year-old system used for coding diseases, diagnoses and clinical procedures.
The issue surrounding ICD-10 is that it represents a huge learning curve for existing medical billers and coders, with coder productivity, is expected to drop 50-70 percent as they struggle to adapt from the 17,000 codes of ICD-9 to the 140,000 codes of ICD-10. The change is so stark that employee turnover is also expected to rise, as some billers and coders choose to retire rather than adapt to the new system.
All this mean that those freshly educated in the ICD-10 will become highly employable to fill the gap in both productivity and staff churn.
What Do Medical Coders Do?
At its simplest, medical coding is the practice of giving every injury, diagnosis, and medical procedure a numeric, or alphanumeric, code. It is the responsibility of the medical coder to take the healthcare provider's notations, such as a doctor's diagnosis or a prescription for medication, and translate them, as accurately as possible, into one of these codes.
When a patient visits a health care provider, each section of their visit is recorded and passed to the medical coder who then translates the relevant sections of these notes in numeric and alphanumeric codes. Tests, diagnosis, medication, and treatments all have an associated code.
While there are a range of codes that a medical coder will receive training in, the two most commonly used are the Current Procedure Terminology, or CPT codes, which correspond with the functions and services the healthcare provider performed on or for the patient and the International Classification of Diseases, or ICD codes, which relate to a patient's injury or sickness.
These codes are a universal form of communication amongst the various bodies that make up the "reimbursement cycle" in our healthcare system. By using these standardized codes, the medical coder allows information to be passed between disparate organizations, such as doctors, hospitals, insurance companies, and government agencies.
Once the healthcare provider's information has been turned into the appropriate codes, these are then entered into a paper form or, more often, a software program and are then passed to the medical biller.
What Training Is Needed to Become a Medical Coder?
Generally, you will need an associates degree certificate to enter the medical coding field, along with a professional certification. Becoming a certified medical coder requires a variety of coursework in physiology, anatomy, and pharmacology.
Northwest's schedule allows you to attend our Medical Billing and Coding Training, care for family and have a balanced life in Las Vegas and still graduate in as little as nine months. We offer a blended program including online and on-campus classes with weekly workshops and whiteboard classes on campus to accommodate your work and family schedule and each student is provided a laptop for easy internet and online class access.
What Does a Medical Coding Career Path Look Like?
Medical coding offers a range of workplace and career paths from work in doctors' office to hospital coding records that range from pediatrics to orthopedics to oncology. Because of the largely digital nature of the profession, however, many medical coders now work from home on a freelance basis.
Most work-at-home medical coding experts work as sovereign freelancers This means they're accountable to set their personal hours of work and fees, accordingly. It also means as freelancers, they're responsible for covering income and filing their own taxes.
Independent freelancers take on as many or as few jobs as they like, often accountable for providing their own tools and statement of income to the contracting business for their services.
The need for medical coders is already high and, as healthcare moves towards greater digitization, is likely to continue to grow. The Bureau of Labor Statistics predicts a 13% growth in the number of medical billing and coding positions over the next decade, with an additional 27,800 positions being added to the existing 206,300 nationwide.
This faster than average growth offers qualified medical coders better career opportunities and pay scales.
A Vital Part Of The Healthcare Cycle
Taken together, medical coding and billing form a link between patients, healthcare providers, and insurance companies. As a medical biller or coder, you'll need to be accurate, detail oriented and well organized as you'll be a vital part of any healthcare provider's staff.
As one of the premier Medical Billing and Coding Schools in Las Vegas, Northwest Career College employs established, seasoned instructors to teach you every aspect of medical billing and coding. Our student-focused approach puts you first and we offer online and on-campus workshops to accommodate your work and family schedule.
We continue to support our students after they graduate as our experienced Career Services team works with you to help you find the medical billing and coding jobs in Las Vegas. Call us today on (702) 403-1592 to learn more about the exciting opportunities that our Medical Billing and Coding School can offer you!
Written by:
Nancy Ferrante, C.M.B.S.
Medical Billing & Coding Program Chair