5 Important Questions to Ask When You Are Choosing Your Medical Assistant School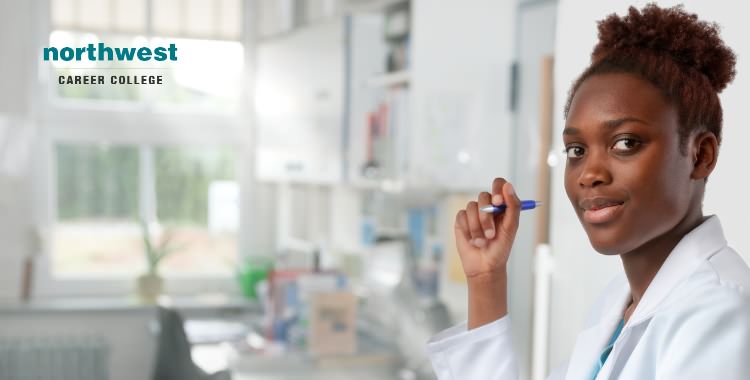 If you are looking for a career as a medical assistant, one of the most important things you can do is pick the right Medical Assistant school. Your school needs to have all of the features you need to make sure you are getting the best from your training, so it's always a good idea to ask some pertinent questions before you sign up.
To make that process as easy as possible for you, and to help find the right medical assistant school for you, here are five important questions to ask when you are choosing your medical assistant school.
1. Do They Have a Career Placement Team?
Medical Assistant is a vocational course, which means you've chosen it because you want a job in that field. The best way to obtain a job at the end of your course is with the help of your school and ideally their dedicated career placement team.
The job of a career placement team is to find you a job that suits you and is in the local area. They will help you build your resume, reach out to contacts they have made with local businesses and help to set you up with interviews.
Here at Northwest, our dedicated and experienced Career Services team will work with you to help you build your resume and interview skills with an eye to finding you the best employment opportunities in Las Vegas.
2. Do They Offer Hands-on Training?
Medical Assistant is very much a hands-on career, so getting that experience while you train is vital. Before picking a medical Assistant school, check with them to see how much of your time in class time will be devoted to hands-on training, what types of hands-on training you'll receive, and look to get feedback from existing students.
At Northwest, we offer a program filled with the kind of practical hands-on training that prepares students to work in every type of healthcare facility including clinics, hospitals, and surgicenters.
3. Do They Offer an Externship (or Internship)?
For many medical Assistant students, being able to demonstrate that they have real-life experience of working in the medical field is vital to them getting that all-important first job. This is why we offer an externship potion to every one of our medical assistant students.
Northwest has built strong relationships with healthcare providers all over Nevada and uses those relationships to ensure our students graduate with actual experience of working in a Medical Assistant role.
4. What Experience Does Their Medical Assistant Instructors Have?
Not all medical Assistant instructors have the same level of experience, and it is their experience that they will be passing down to you, so it's best to look for a medical Assistantschool with classes taught by experienced medical professionals.
After all, insights from a professional medical assistant or nurse will prepare you much more than an instructor without real-world experience. Here at Northwest, you will work with established, seasoned instructors, with decades of experience in the field of medicine, to learn every aspect of medical Assistant at Northwest's Medical Assistant Program Las Vegas.
5. What Percentage Of Graduates Get Medical Assistant Jobs?
A key performance indicator of any vocational training program is how many of its graduates go on to work in the field they are training for. When you are considering which medical school to choose, make sure you ask how many are getting jobs as medical assistants.
Here at Northwest, we are proud of the fact that, although you do not have to be licensed in Nevada to be a Medical Assistant, we have an 88% national exam pass rate. At Northwest, we prepare our Medical Assistant students to take their national exams as they move into their professional discipline.
In addition to this pass rate, our Career Services Team has worked hard to ensure that we have an 84% job placement rate for our medical assistant graduates.
Start Your Career In Medical Assistant Today!
Here at Northwest Career College, we have a student-focused attitude that prioritizes giving our graduates the training and skill set they'll need to excel as medical assistants. Our established and seasoned instructors work with you, teaching you every aspect of Medical Assistant We help you build your skills, abilities, and confidence, and we are proud of our 88% national exam pass rate.
If you'd like to learn more about what our medical assistant course can offer you, call one of our enrollment specialists at (702) 403-1592 today. We provide flexible learning, with online and on-campus morning, afternoon and night classes to accommodate your Las Vegas work and family schedule. Once you've graduated, our dedicated and experienced Career Services team will work with you to help you find the best employment opportunities in Las Vegas. Call us now on (702) 403-1592 to start your journey!
Written by:
Amanda Beardsley, C.M.A.
Medical Assistant Program Chair