Why Logistics Is a Great Career Opportunity for Veterans
July 8, 2019
162 views
4 min read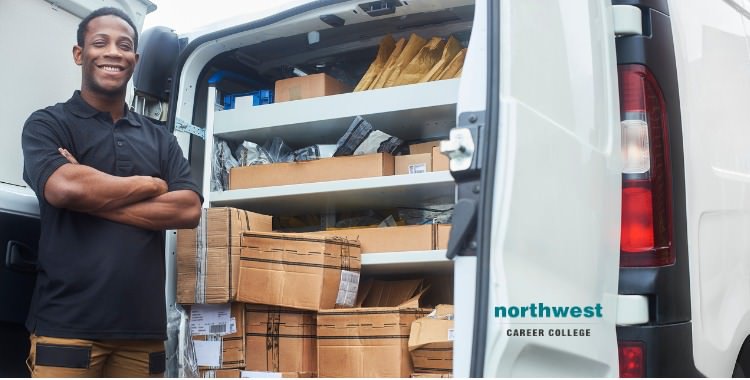 Napoleon Bonaparte was famously quoted as saying "an army marches on its stomach" while the famous Roman statesman and general said "The sinews of war are infinite money." Both of these men, well versed in war, understood that logistics was the backbone of the military, and that has never been truer than today.
In the age of global warfare, logistics makes or breaks a campaign, as supply chains can stretch around the world. This being the case, it is unsurprising that many soldiers play a role in the army logistics chain.
Once veterans leave the service, that logistics experience makes them prime candidates to work in the ever-growing civilian logistics market, working for some of the biggest companies in the world, such as Amazon.
So, if you want to put the skills, experience, and temperament you learned during your time in the military to work getting you a successful job in the logistics sector, check out our guide to why logistics is a great career opportunity for veterans.
Education Is the First Step
76 percent of all logistics employers prefer candidates to have a associates' degree. SO the first stop on the road to getting your career in logistics started is to find the right degree for you. Not every college offers a logistics management degree, and you might not be interested in studying for one, so look for degrees that emphasize management and administration skills, but also find something that you are genuinely excited about.
It's a Growth Industry
The U.S. transportation system moved an average daily load of about 55 million tons of freight in 2013, which was valued at nearly $50 billion. U.S. business logistics costs rose to $1.48 trillion in 2015, making it one of the largest industries in the country. It should be no surprise that Amazon, which is as much a logistics company as it is a retailer, has become the worlds largest company.
With the growth of the industry, the logistics business will be looking to fill roughly 1.4 million jobs by 2018 and, even better, U.S. News & World Report ranked logistician number six on their Best Business Jobs list and number 26 on their 100 Best Jobs list.
Every Day Is Different
While supply chain management doesn't sound very Hollywood, the reality is that high-pressure job carried out in locations that range from a factory setting to an office to a mobile location like a delivery or pickup center. Your diligence and planning will allow everyone else to do their job, but you also need to be reactive to new situations and able to flexible when the unexpected occurs.
It is exactly this required skill set, disciple, proactivity, attention to detail, and the ability to stay calm in a high-stress situation that can change rapidly that makes those with military experience so suited to the industry and is why logistics is a great career opportunity for veterans.
Resources Available to Veterans
Post 9/11 GI Bill®
The funding from the GI Bill® is in place to help veterans receive job training or go back to school after their military service. For approved programs, the GI Bill® provides students up to 36 months in education benefits.
Military Funding for College
There's a multitude of options when it comes to aid for college. There are scholarships, grants, and loans that are designated specifically for veterans going back to school.
DANTES and DSST
While in the military, most service members receive training in specialty areas. Through the  DANTES (Defense Activity for Non-Traditional Education Support) program, military personnel can earn college credits for the training and experience they accrue during their service. The DSST (DANTES Subject Standardized Tests), which are free for veterans, will earn you college credit, putting you a few steps closer to your degree.
How Do I Apply for VA Funding?
Online – You can apply for your chosen VA benefits program online through the VA Website. This streamlined process will only take around 30 minutes to complete.
In Person – You can apply in person through your local VA Office. The Regional VA Office for Nevada is located in Reno at 5460 Reno Corporate Drive, Reno, NV 89511.
By Mail – If you prefer to apply by mail, Call 1-888-GI BILL-1 (888-442-4551) to have an application pack mailed to you.
Northwest – Northwest is committed to providing every assistance it can to our country's servicemembers. Call us at (702) 403-1592 to speak to one of our enrollment experts and we will provide you with all the information you'll need to start your application.