Why Northwest offers free ESL classes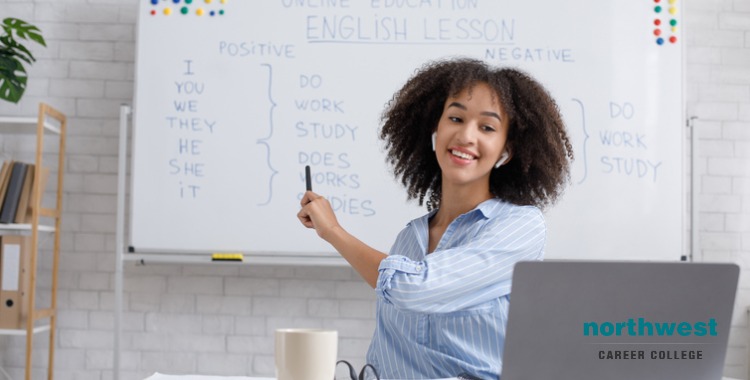 Here at Northwest we are proud to offer our Spanish speaking students the opportunity to engage in free English as a second language classes as part of our curriculum. We're also proud to be able to extend that offer to the families of our students, and here's why.
Fluency in English Is a Vital Business Skill
Out of the world's approximately 7.8 billion inhabitants, 1.35 billion speak English. However, the majority of those aren't native English speakers. 
Only about 360 million people speak English as their first language, with the majority living here in the U.S or in the UK.
The reason so many people worldwide also speak English is because it's considered the international language of business. 
When you combine that with the fact that 580 million people worldwide speak Spanish, being able to communicate fluently in both languages opens a whole new world of communication possibilities and makes you far more valuable to international employers.
There Is a Difference Between Social English and Academic English
Our job here and NCC is to help you make the most of your time studying with us, which means giving you the best opportunities to learn. 

Studies show that social English acquisition takes between two and three years, which means most people are able to speak perfectly comprehensible English, even if it is their second language. 
However, becoming proficient in academic English can take between 7 to 10 years without assistance. Which is why we offer classes to help our students overcome any difficulties they might have with academic English.
It Helps With Integration 
There were around 41 million Hispanic Spanish speakers in the U.S in 2020 and 239 million English speakers. Learning fluent English is a great way to expand your communication skills and your community and just be able to talk to new people. 
With around 47 million immigrants new additions to the U.S arriving each year, it is important that education providers do their part in welcoming newcomers and helping them settle, which is why we've extended our offer of free ESL classes to the families of our students. 
Experienced, Efficient, And Free For Students
The benefits of taking an ESL course are clear. By improving your English skills you gain better access to education, greater earning potential, a better social life, and even better results from healthcare. 
We here at Northwest Community College are committed to enhancing our student's lives, which is why we are proud to offer our ESL courses free of charge to our students and to extend that offer to their families.
Our seasoned language teachers are experienced in working with international students from all over the world and are there to help you get the most from your classes. 
To help your lessons fit in with your work and home life we also offer day and weekend classes. If you are interested in taking advantage of this excellent opportunity then call one of our ESL councilors today on (702) 403-1592.
Written by:
Fernando Herbert, B.A.  
Spanish Language Consultant