The Five Main Benefits Of Training As A Dental Assistant
July 8, 2021
506 views
3 min read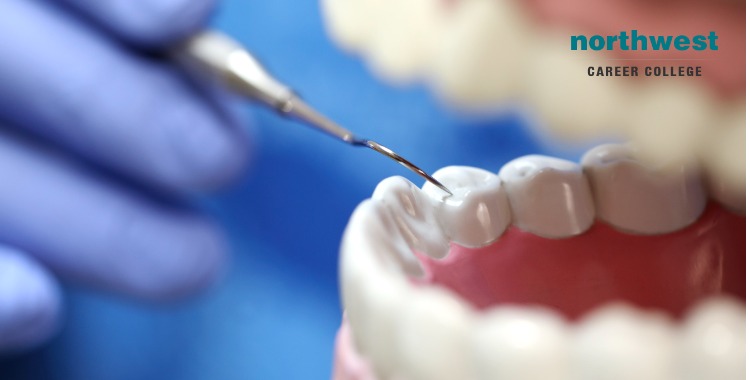 Qualifying as a dental assistant with Northwest Career College, as part of our Las Vegas Dental Assistant Training School is an excellent opportunity to start a new, exciting, and rewarding career.
So, if you're thinking about joining us to qualify for your new career opportunities, here are five of the main benefits of training as a dental assistant.
Training to Become a Dental Assistant Takes Less Than a Year
Here at NCC, we know you want to be out and looking for your first job on your new career path as quickly as possible, which is why we've made it possible for you to fully qualify as a dental assistant in as little as nine months!
The Job Opportunities and Job Security Are Excellent
According to the United States Department of Labor's Bureau of Labor Statistics, the average Dental Assistant graduate earns $38,710 a year and employment for Dental Assistants is expected to grow 7 percent from 2019 to 2029, which is much faster than the average for all occupations.
This means you'll have excellent opportunities to earn a competitive salary coupled with fantastic job security.
Excellent Working Conditions for Dental Assistants
If you enjoy working indoors alongside professionals who share the same passion as you, then becoming a Dental Assistant is definitely a great option.
Dental offices are a wonderful place for growth among employees and they also allow for positive interaction between patients and staff.
You'll be spending your days in a clean, comfortable, organized and rewarding work environment that will give you the chance to make a real difference in people's lives.
Preparedness for Your Future Workplace
Our Dental Assistant School is one of the most advanced in Las Vegas, offering our students the chance to train under seasoned dental professionals in an expansive eight – operatory lab as well as online.

From contemporary digital x-ray training to hands-on externships, our Dental Assisting program is cutting-edge.
We also offer all our students the opportunity to complete an externship with a local dental office, giving you the opportunity for expert mentoring and vital real work experience that lets you stand out in the job market.
Great Opportunities For NCC Graduates
When you graduate from NCC, we don't stop helping you succeed once you've got your qualifications. Our dedicated career services team will work with you and take advantage of our links to local dental offices to find the right first job for you.
Join One Of The Best Dental Assistant Training Schools In Vegas
Here at Northwest Career College, we firmly believe that learning is a process that continues on the job. Our Dental Assistant Training Course gives you all the critical skills and experience you'll need to find the best dental assisting employment opportunity in Las Vegas.
Our Dental Assistant School offers morning, afternoon, and night classes to accommodate your busy work and family schedule.
Our established seasoned instructors have helped our students achieve a 91% national exam pass rate. Call us at (702) 403-1592 to speak to one of our admissions assistants about your new dental assisting career.