Why Medical Billers and Coders are so important to the U.S. healthcare system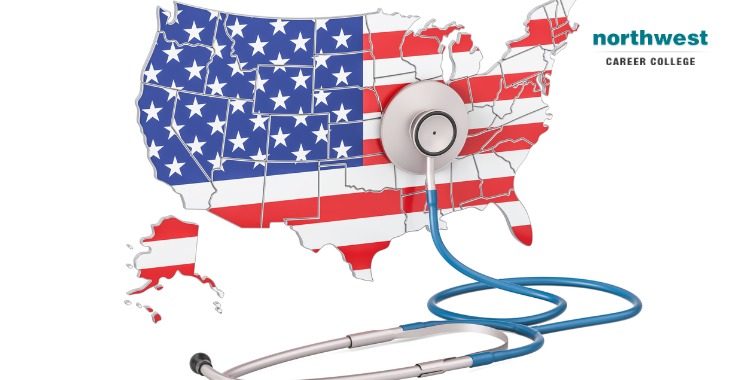 The modern U.S healthcare system is a huge, sprawling, interconnected system that is constantly growing and getting more complex. 
At the heart of this system is the need to have medical care quickly and accurately communicated to healthcare insurance providers to ensure that patients get prompt treatment and healthcare facilities get the funds they need to keep operating.
Medical billers and coders are a core and vital part of that process, turning medical notes into a billable format using a complex system of medical codes.
In this article, we'll be looking at exactly what a medical biller and coder does and why their role is so important to the U.S healthcare system.
What Does a Medical Biller and Coder Do?
At its most basic, the job of the medical biller and coder is to turn physicians' diagnoses and treatment into billable expenses using the International Classification of Diseases (ICD) codes. 
Medical billers and coders work in a variety of healthcare facilities or even are freelance workers, however, their duties are generally similar regardless of location. These duties normally include:
Reading and analyzing patient records

Determining the correct codes for patient records

Using codes to bill insurance providers

Interacting with physicians and assistants to ensure accuracy

Keeping track of patient data over multiple visits

Managing detailed, specifically-coded information

Maintaining patient confidentiality and information security
Despite potentially working in a healthcare facility, the medical biller and coder role is not a patient-facing one. While there is, of course, a need to interact with physicians and assistants, most of the work done by medical billers and coders is fairly far removed from the day to day activities of the medical staff.
Where Can a Medical Biller and Coder Work?
As we mentioned, medical billers and coders can work in pretty much any healthcare facility, from a local doctor's to a busy inner-city hospital. Some even run their own freelance business from their home office.  
The most common locations to find medical billing and coding work are:
Hospitals

Physicians' offices

Nursing care facilities

Home health care services
What Are the Benefits of Training as a Medical Biller and Coder?
Because medical billers and coders are so important to the modern U.S. healthcare system, they can command very competitive salaries. On average, medical billing and coding professionals earn $57,201 and can expect both an annual growth rate of 9% and great job security.
Because of the high demand for medical billing and coding professionals, the U.S. Bureau of Labor Statistics projects an 11% rise in jobs by 2028, meaning more positions are always opening up. 
Even better, because you don't need to attend medical school to become a medical biller and coder, you can join our Medical Billing and Coding School, be taught by some of the best professional in Nevada, enjoy a blended flexible online and hands-on education that suits you, and still graduate in as little as 9 months!
Become a Vital Part Of The Healthcare Cycle
Taken together, medical coding and billing form a link between patients, healthcare providers, and insurance companies. As a medical biller or coder, you'll need to be accurate, detail-oriented, and well organized as you'll be a vital part of any healthcare provider's staff.
As one of the premier Medical Billing and Coding Schools in Las Vegas, Northwest Career College employs established, seasoned instructors to teach you every aspect of medical billing and coding. Our student-focused approach puts you first, and we offer online and on-campus workshops to accommodate your work and family schedule.
We continue to support our students after they graduate as our experienced Career Services team works with you to help you find medical billing and coding jobs in Las Vegas. Call us today on (702) 403-1592 to learn more about the exciting opportunities that our Medical Billing and Coding School can offer you!
Written by:
Nancy Ferrante, C.M.B.S.
Medical Billing & Coding Program Chair