Why do vaccines take so long to make?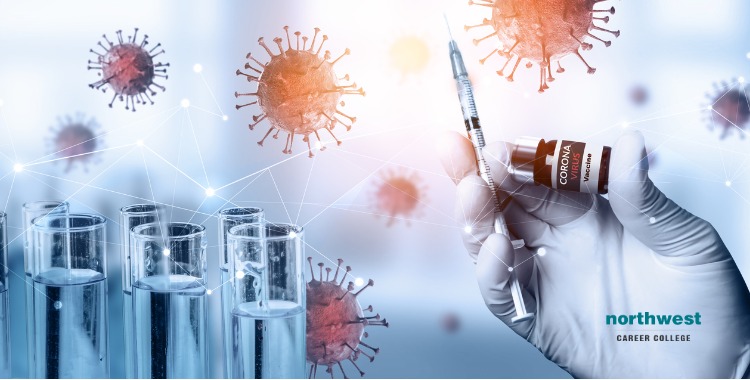 In recent weeks, both Pfizer and Moderna have announced that their Covid-19 vaccines have performed well in testing and could be ready for distribution by 2021. The British Oxford Uni-AstraZeneca vaccine has also performed well in trials and had a less stringent need to be stored at extremely low temperatures.
However, given that vaccine trials often take years to complete, there has been some concern raised by the general public about potential safety issues created by vaccine fast-tracking.
These concerns have no real basis in reality and, in this article, we'll be looking at why the longer testing times for vaccinations is normally a funding issue and why.
Long Testing Periods Is a Problem, Not a Solution
While it would be nice to think that the government and the pharmaceutical industry are constantly hard at work producing the most effective vaccines to keep us all healthy, the opposite is often true.
As Mark Toshner, Director of Translational Biomedical Research at the University of Cambridge pointed out in a recent article "Ten years isn't a good thing, it's a bad thing. It's not ten years because that is safe, it's ten hard years of battling indifference, commercial imperatives, luck, and red tape." 
The most common route for a vaccine to reach the market often involves huge amounts of bureaucracy and fighting governmental and corporate inertia. It's also mostly about the money needed to test the vaccine to make sure it is safe.
Requests for grants need to be submitted, rejected, and resubmitted. Regulators and ethics and trial boards need to be navigated. Testing pools are created and then fail because a large number of test subjects just don't turn up. Regulations and business priorities change mid-trial, and, when it's all said and done, some vaccines are still rejected because of concerns around profitability, not safety.
Was the Coronavirus Vaccine Rushed?
The simple answer is this is no. It was not "rushed." The intensity of the global pandemic simply caused a situation where huge amounts of money were made available to those developing the vaccine and there was massive governmental and corporate will to see a vaccine created. 
This combination of need and money cut through the red tape and financing issues that normally slow vaccine creation to a crawl. What didn't change was the safety considerations. All of the new vaccines still need to meet the minimum safety standards required by the countries that plan to use them. The same standards that were in place before the current pandemic.
What Are the Next Steps and Why Are Pharmacies So Important?
Once the vaccines, which are still mostly in the testing phase, are ready for distribution, pharmacies will play a hugely important role in distributing the vaccines to the general public. 
Both the Pfizer and Moderna vaccines need to be stored at very low temperatures, as do many other medications. This means a specialized train of cold storage units and trained staff will be needed to administer them.
Pharmacy technicians are already in high demand and this need for qualified staff to both store and administer vaccines is only going to increase that demand. So, if you want to chance to make a real difference and an exciting career in the healthcare field, now is the time to consider training as a pharmacy technician.
Our Pharmacy Technician Course is taught by nationally certified instructors and works hand-in-hand with local Las Vegas pharmacists to give you the hands-on working experience that employers look for. If you're worried you might have missed the chance to help out with the vaccine roll out then we have good news, you can graduate as a qualified pharmacy technician in just 9 months!
Start Your New Career As A Pharmacy Technician Now!
Northwest Career College is one of the premier pharmacy technician schools in Las Vegas. Our course provides our students with the skills and training they need to take advantage of the growing need for pharmacy technicians. 
Our experienced instructors offer online and on-campus classes to accommodate your Las Vegas work and family schedule. Once you've graduated, we continue to support you, and the commitment of our Career Services Team has led to us having a 100% job placement rate for our pharmacy technician graduates. Call us today at (702) 403-1592 to speak to one of our enrollment specialists. 
Written by:
Mark Brunton,
Pharmacy Technician Program Chair
CPhT, M.S.Ed.