The Benefits of Returning to Education
August 26, 2019
480 views
4 min read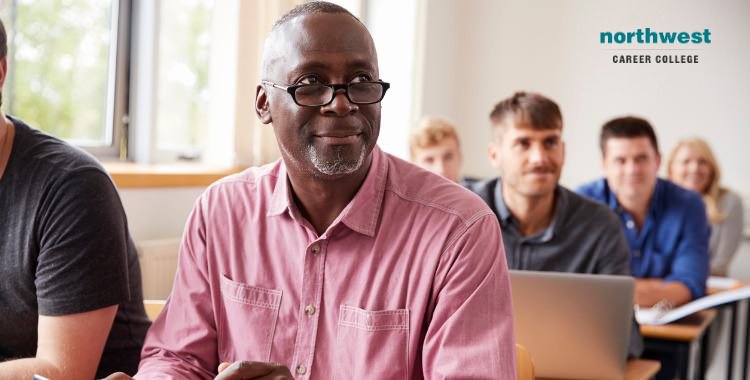 Returning to education as an adult can be a nerve-wracking process, many mature students have been out of education for years, even decades, and the financial pressure of not having a full-time job can be daunting. However, the benefits of retraining to find yourself a new career are many and, with the help of Federal Student Aid, the financial obstacles are increasingly being removed.
So if you are considering coming back to education, here are some reasons why now is the best time to enroll at Northwest Career College and start working towards the job of your dreams.
Increased Career Prospects
Returning to education not only provides you with skills and education you need to excel at a new career and empower you to achieve your aspirations and career goals, but it also demonstrates to employers that you are willing to work hard, make good use of your time, adapt to new challenges and it address any gaps in your resume.
Increased Earning Potential
Holding qualifications in a specific area can make you more marketable to employers, ultimately pushing you into a higher salary bracket.
The new Graduate Labour Market Statistics show that, in 2017, graduates and postgraduates had higher employment rates than non-graduates and the average, working-age graduate earned £$0,000 per year more than the average non-graduate.
Greater Confidence
Making a positive choice by returning to education in order to develop your talents and expanding your skills is a great way to increase both your confidence and self-esteem. When you have completed your training and have access to the career opportunities you have always wanted, you'll know that you were the one that made this happen.
Better Decision Making
Taking control of your own future is a great way to bolster your own decision-making skills. By returning to education you have taken a distinct step in a positive direction and can now apply that same process to other important decisions.
Greater Happiness
Studies show that adults who return to education gain and use new skills and, as a result, become happier with their daily lives. Trends in education and well-being levels across American cities seem to show higher levels of well-being for studying for or with higher education qualifications. They found moderate correlations between happiness and other factors, like wages, unemployment, and output per capita.
Better Mental Health
Keeping your brain active is one of the best ways to enhance your mental health. A healthy brain can lessen cognitive decline as you age, which can prevent the onset of health conditions such as dementia or alzheimer's disease. This is why it's important to exercise your brain as much as the rest of your body. One way to do this is through continued education throughout your adult life.
Federal Funding is Widely Available
Every year, the U.S. Department of Education gives over $120 billion in federal grants, loans, and work-study funds to more than 13 million college students, making it the largest provider of student financial aid in the country. In order to receive their share of these funds, students must complete the Free Application for Federal Student Aid (FAFSA).
Students who complete the FAFSA can qualify for up to $30,000 in aid. Nearly every student is eligible for some form of financial assistance, and it costs nothing to apply.
How Do I Apply for Funding for my Course?
First, just complete the Free Application for Federal Student Aid (FAFSA). You can find a copy of FAFSA form, and a guide to completing it, on the Federal Student Aid website. www.FAFSA.ed.gov. You can also fill the FAFSA out online here. Please make sure you enter our school code: 038385. This allows your records to be sent directly to our Financial Aid office so that when you visit the campus, our FA officers can discuss your financial aid package with you in person.
Financial Aid At Northwest Career College
Here at Northwest Career College, we have Financial Aid Officers on staff that can help determine the best financing option for you. To best support our students we offer a range of financial aid including the Pell Grant, Subsidized Loans, Unsubsidized Loans, and Parent Plus Loans. Call us today at (702) 403-1592 to speak with one of our experienced Financial Aid Officers who will help find the best financial support options for you.