Why choose Dental Administration as your new career?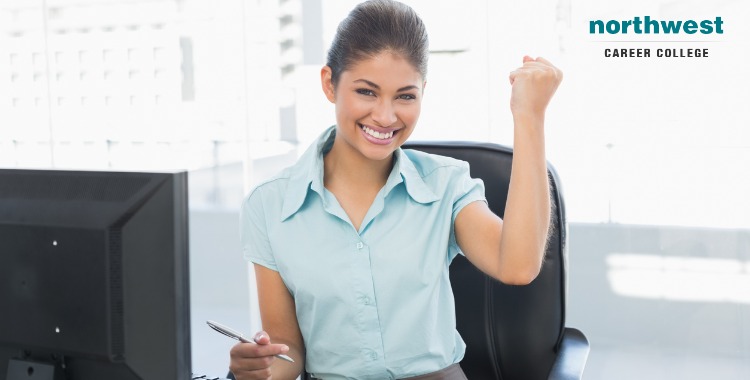 If you're looking for a new career that offers great opportunities, good salary, fantastic benefits, and a excellent sense of job satisfaction, here are five reasons why dental administration might be just what you're looking for.
1. The Salary Highly Competitive
The dental field offers a very competitive salary. 
From entry level positions to top management positions, the salary rates are nothing to balk at. According to the US Bureau of Labor Statistics, the average yearly salary for a Dental Receptionist is $35,970, the highest salary in the healthcare industry. 
Dental Administration Managers earn an average yearly salary of $106,050. Like a career in dental assisting, the dental office administration salary is highly competitive. You can earn a six-figure salary as a dental administrator.
2. Dental Administrators Have Flexible Schedules
Dental office hours can vary greatly depending on the practice. A private practice may have limited hours while a bigger, public practice may have extensive hours. 
This can present an opportunity for you to choose an office schedule that fits your lifestyle, whether you're a night owl, a morning person, or someone looking for part-time employment. 
3. Chances for Career Advancement in Administration
If the salary examples above didn't make it clear, a career in dental administration has plenty of room for growth. If you're eager to move up the ladder, experience and/or additional education can lead to bigger and better things. 
While the top ten percent of dental administration managers earn six figures, it is only one sector of the dental field. Starting in administration may open the doors for a bigger calling to become a hygienist or doctor. 
Or, it may lead you to another other highly lucrative position such as a technician or oral pathologist. The opportunities for advancement are endless.
4. Great Job Stability
The demand for every occupation in dentistry is thriving as our population grows and increasingly recognizes the importance of dental care. 
These jobs aren't going anywhere and having experience in the field will only make you more valuable if you decide to look for employment elsewhere. 

Currently the five states with the highest employment level for dental administration are California, Texas, New York, Florida, and Nevada.
5. An Extremely Rewarding Career
If it's important to you that your career is also personally fulfilling, dental administration checks this box as well. 
Whether you're dealing with patients face to face or managing their records, you are contributing to an essential part of the growing healthcare system. Your role, no matter how big or small, can make improvements in people's lives and that is truly rewarding.
Start Your Dental Administrative Assisting Career With Us
Employment for entry-level employment in the dental field is expected to increase 23% over the next 10 years, faster than average for all occupations, according to the Bureau of Labor Statistics. With this growing demand for DAA's, it is essential that graduates cultivate the skills and traits that will help them stand out in the employment market. 
Here at Northwest Career College, our Dental Administrative Assisting Program prepares students to work in any dental office. Our expansive, nine-operatory lab provides students with real-life dental office experience. 
You will be trained to handle clerical duties such as scheduling appointments, handling insurance claims, and monitoring inventory. You will work with documents, forms, and computer systems. No other Dental Administrative Assistant Program in Las Vegas offers this type of advanced training.
Our student-focused approach will help you cultivate the skills you will need to stand out. Our experienced Career Services team will work with you to help you find the best dental administrative assistant employment opportunities in Las Vegas. Call one of our enrollment specialists at (702) 403-1592 to find out more. 
Written by:
Cynthia Lofquist, R.D.A.
Dental Assisting Program Chair
Concorde Career Institute