What You Should Consider Before Joining a Dental Administrative Assistant School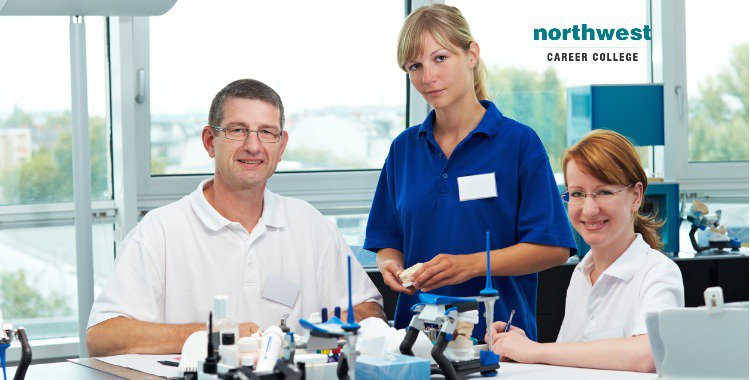 When you are first setting out on the road to becoming a dental administrative assistant, the first major decision you have to make is which school to enroll with for your training. This is an important decision, as the quality of the support that your school provides you with can have a significant impact on how smooth the start of your career is.
So, if you are considering a career as a dental administrative assistant here are some factors to consider when choosing your school.
Do They Offer an Externship?
An externship is your opportunity to put the skills you've learned in the classroom into practice in the real world while still having a certain amount of oversight and supervision.
More than that, an externship is an opportunity to be mentored by someone already working in the field you want to move into and an opportunity to absorb their valuable knowledge. You can also use this as an opportunity to network, potentially securing yourself a placement after you've graduated.
Here at Northwest, we work hand in hand with local dentistry professionals to offer all of our students the opportunity for an externship.
Can You Take Your National Board Exams With Them?
While there is no regulation stating that you have to pass your licensed dental administrative assistant's exams in order to work as one in Nevada. 
However, taking the extra step to pass your national exams does make you more employable and widens the range of employment opportunities you can take advantage of.
We offer training that prepares our students to take their national exams and we are proud of their 91% Registered Dental Administrative Assistant Examination pass rate.
Do They Offer Post-Graduation Support
The best dental administrative assistant schools don't just give you the education and skill that you need to find a position in the dental field, they take an active part in helping you find that position.
When you graduate from our dental administrative school here at Northwest, the committed job placement team of our Career Services department works with you and our connections with local dentists to secure you a dental administrative assistant employment opportunity in Las Vegas that best fits your needs
Start Your Dental Administrative Assisting Career With Us
Employment for entry-level employment in the dental field is expected to increase 23% over the next 10 years, faster than average for all occupations, according to the Bureau of Labor Statistics. With this growing demand for DAA's, it is essential that graduates cultivate the skills and traits that will help them stand out in the employment market. 
Here at Northwest Career College, our Dental Administrative Assisting Program prepares students to work in any dental office. Our expansive, nine operatory lab provides students with real-life dental office experience. You will be trained to handle clerical duties such as scheduling appointments, handling insurance claims, and monitoring inventory. You will work with documents, forms, and computer systems. No other Dental Administrative Assistant Program in Las Vegas offers this type of advanced training.
Our student-focused approach will help you cultivate the skills you will need to stand out. Our experienced Career Services team will work with you to help you find the best dental administrative assistant employment opportunities in Las Vegas. Call one of our enrollment specialists at (702) 403-1592 to find out more.
Written by:
Cynthia Lofquist, R.D.A.
Dental Assisting Program Chair
Concorde Career Institute