What Type of Dental Assistant Will You Be?
April 4, 2017
479 views
3 min read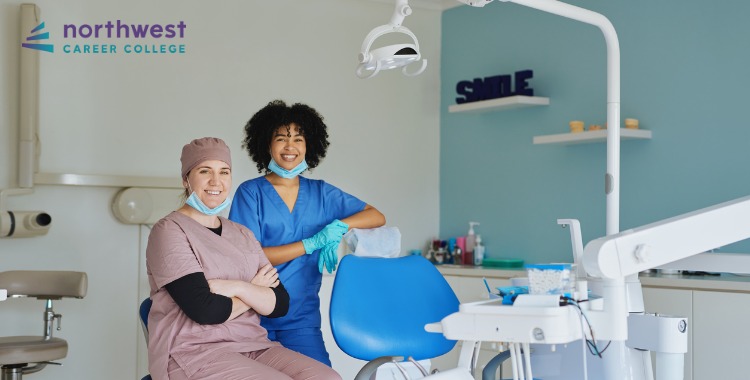 Here are some things you should consider when you are thinking about becoming a dental assistant. A great dental assistant is:
Friendly. Visiting the dentist is probably not your patients' first choice of what to do when it comes to ways to spend their time. That's why dentists need a staff that makes their visit as pleasant as possible!
Respectful of patients, their time, and their feelings about visiting the dentist. Is your patient afraid of the drill (or of anything else in the exam room)? A good assistant will do all they can to make a patient's visit comfortable, and to make sure that the patient's care is complete and then gets that patient on their way as soon as possible.
A good communicator. It is crucial that dental assistants not only communicate with the dentist, but also with the patients. Dental Assistants should be able to explain treatment options and procedures thoroughly and in a way that the patient can understand. Additionally, Dental Assistants should also be able to answer any questions clearly. The patient should have no surprises when they come in for a procedure.
Someone that has a way with patients. Every dentist will have patients who don't take care of their teeth as well as they could. A good Dental Assistant knows how to encourage patients to take great care of their teeth, without seeming like they are nagging or being nitpicky.
Good under pressure. Often, in a dental office, there are many distractions. Things go wrong, and things get hectic. Good Dental Assistants overcome whatever is going on in the background so that they can deliver superior service to patients.
Polite. It may sound old-fashioned, but good manners go a long way towards showing patients how much they are valued and respected.
Able to multitask, while still making the patient feel important. Dental Assistants have several jobs — many of which have to be done at the same time! A good Dental Assistant uses their organizational skills and their ability to prioritize tasks to get the job done efficiently and effectively.
A team player. The best Dental Assistants are those who know that the patient comes first, and that everyone has to work together to ensure that the patient is happy.
Knowledgeable about their equipment. Whether it is an X-ray machine, a computer program, or a brand new instrument, good Dental Assistants know all there is to know about the tools they are using.
Willing to go out of their way to provide great dental care!
If you can relate to any of the top 10 characteristics above, come check out Northwest Career College where we have a 10 chair lab, traditional, digital and mobile x-ray units, and every type of equipment needed to become the most prepared Dental Assistant you can be. Call one of our enrollment specialists today at 702-254-7577. We are waiting to hear from you!