What tools do you use as a Medical Administrative Assistant?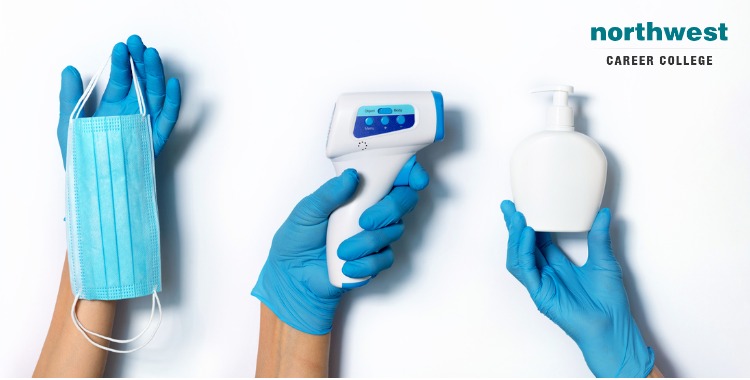 Medical administrative assistants are a hugely important part of any healthcare facility, providing critical clerical assistance to both co-workers and patients. Simply put, medical administrative assistants are vital to helping to keep the whole operation running smoothly.
So, if you're interested in joining our Medical Administrative Assistant School and qualifying to do one of the most important jobs in a doctor's office or clinic, here are the tools you'll be using to complete your daily duties. 
Your Agile Mind
It might be a bit of a cliche, but it really is true that the best tool available to a medical administrative assistant is a sharp and talented mind. 
You'll need that mind to solve some of the logistical problems that come with working in administration at a healthcare provider, communicate clearly with other staff in the office, including nurses and doctors, and help patients with the clerical side of their treatment.
A Computer
Computer skills are vital to an effective medical administrative assistant. Organization is key to keeping on top of your duties and your computer is where you organize everything, including appointments, emails, and patient paperwork. 
Computers are continuing to play an increasing role in how we approach healthcare and the growing importance of telehealth and digital patient records means that the ability to use videoconferencing software and equipment is just as important as using Microsoft Office.
Pen and Paper
While computers are revolutionizing how we approach healthcare, good old-fashioned pen and paper haven't been replaced just yet. 
New patients still need to fill out forms when they first come in the door, which means you still need a pen, paper forms, a clipboard, and time to sanitize all of those before they get handed to the next patient.
Thermometers, Hand Sanitizer, and Face Coverings
The current COVID-19 pandemic has put a huge focus on maintaining sanitary conditions to prevent the spread of the virus. Nowhere is this more important than at a healthcare provider. 
Depending on your workplace's regulations, you might need to take people's temperature as they step into the facility using a digital thermometer.
You will almost certainly be required to wear a face-covering and request that patients do the same. Hand sanitizer has always been an important tool for maintaining sanitary conditions and has only become more important in light of the recent health crisis.
Start Your Career As A Medical Administrative Assistant With Us
Here at Northwest Career College, our student-centered philosophy means that you come first. We offer a flexible schedule so you can care for your family and have a balanced life in Las Vegas while advancing towards your new career. 
We pride ourselves on being the premier Medical Administrative Assistant Schools in Las Vegas and our established, seasoned instructors offer online and on-campus night classes to accommodate your busy work and family schedule. Call us at (702) 403-1592 to speak to one of our admissions assistants about your new medical administrative assisting career.
Written by:
Jenette Ashcraft, N.C.M.A.
Allied Health Department Director
R.M.A. National Education Center