Five tips to make you a better Dental Assistant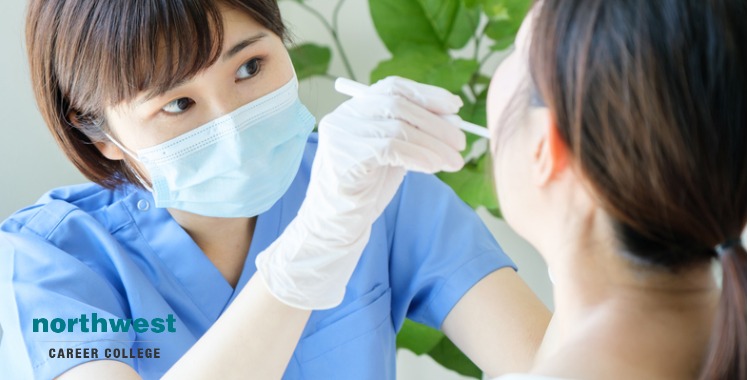 For many, a visit to the dentist's beings on a little nervousness, dental procedures are inextricably linked with pain. For some, that nervousness is magnified into an almost crippling fear of the dentist's office. 
Part of the responsibility of the dental assistant is to make patients feel calm, informed, and supported, helping suppress those feelings of fear and nervousness. If you're considering joining our Dental Assistant School, here are five tips to help you make your future patients feel more comfortable.
Create a Friendly Environment
As a dental assistant, there is a good chance that you will be the first face a patient sees when they coming into the practice. This means you have a great chance to set the tone for their visit. Greeting patients with a smile and friendly face is the first step to putting them at ease. 
Let them know that any feelings of apprehension they have are perfectly normal, but that they have nothing to worry about.
Explain the Procedure in Detail
Uncertainty always leads to fear and most of your patients aren't going to be familiar with the procedure they're about to undergo. 
Explaining the procedure in detail and how each tool is used can help to set your patient's mind at ease. If a patient knows what to expect, it can ease their fears.
Make Them Feel Supported
Let your patient know that you and the dentist are there to make the procedure as pain and stress-free as possible. Let them know that they can signal you or the dentist to let you know if they are experiencing any discomfort and agree on what signal to use. 
Being able to communicate with you and knowing you're there to help can make the patient feel more in control which will ease their anxiety.
Take Their Mind Off the Procedure
If you patient still seems uncomfortable, try talking to them to take their mind off the procedure. Make small talk, discuss the weather, ask about the patient's day. Once people get talking they can stop spending so much time worrying about what's going to happen in the chair.
Ask Questions
Keeping an open line of communication between you and your patient during the procedure is a great way to keep them calm. Even if they are feeling discomfort, they may not want to disclose it, or may not be able to.
Asking about their comfort or how you can make them feel better gives the patient the opportunity to open up to you about how they are feeling. You can then take that opportunity to make them feel comfortable.
Join One Of The Best Dental Assistant Training Schools In Vegas 
Here at Northwest Career College, we firmly believe that learning is a process that continues on the job. Our Dental Assistant Training Course gives you all the critical skills and experience you'll need to find the best dental assisting employment opportunity in Las Vegas. 
Our Dental Assistant School offers morning, afternoon, and night classes to accommodate your busy work and family schedule. Our established seasoned instructors have helped our students achieve a 91% national exam pass rate. Call us at (702) 403-1592 to speak to one of our admissions assistants about your new dental assisting career.
Written by:
Cynthia Lofquist, R.D.A.
Dental Assisting Program Chair
Concorde Career Institute