What to expect from the NCC Paralegal Program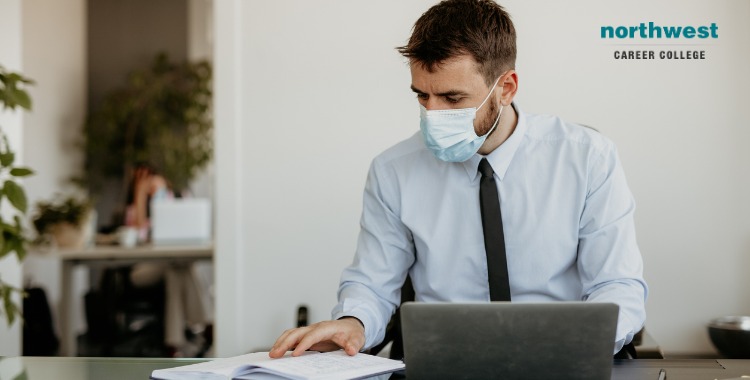 Are you interested in becoming a paralegal? If so, the National paralegal College (NCC) can help you achieve your goals. The NCC paralegal program is designed to provide students with the skills and knowledge they need to succeed in this field. In this blog post, we will take a closer look at what you can expect from the NCC paralegal program.
What is a paralegal?
Paralegals are legal professionals who assist attorneys with their legal needs. paralegals may perform many of the same tasks as lawyers, however, they do not have the same authority to represent clients in court or provide them with advice on matters of law.
Paralegals may work for private firms, government agencies, corporations, and other organizations that need assistance managing their day-to-day legal operations.
The role of the paralegal has become increasingly important in the legal field as the cost of hiring a lawyer has continued to rise. paralegals are often responsible for tasks that used to be carried out by lawyers, such as conducting research, preparing documents, and managing case files.
What will I learn in the NCC paralegal program?
The NCC paralegal program is designed to provide you with the skills and knowledge you need to work as a successful paralegal. The program covers a variety of topics, including:
Legal research methods – paralegals are often responsible for conducting legal research, which involves finding and analyzing information related to a case. paralegals may use online databases, print materials like books and magazines, or other resources to conduct their research.
Legal writing – paralegals must be able to prepare documents for attorneys, clients, and courts. paralegals may draft legal documents like briefs, pleadings, motions, contracts, wills, and trusts. Paralegals must be able to write clear and accurate documents that comply with local rules of court.
Document management – paralegals are often responsible for keeping track of important case files and other materials. Paralegals may also be involved in tasks like photocopying or e-filing documents.
Client communication – paralegals must communicate clearly with clients, witnesses, and other parties to a case. Paralegals should have excellent verbal and written communication skills as well as strong interpersonal skills.
Constitutional law – paralegals need to understand the basic principles of constitutional law in order to properly advise clients and draft documents.
Investigative skills – paralegals often work with investigators, so they must be able to effectively gather information through interviews, document review, and other methods.
Tort law – this area of law covers civil wrongs such as personal injury, property damage, and wrongful death. A paralegal must be familiar with the principles of tort law in order to assist a lawyer in litigating a case.
Contract law – contracts are an essential part of many legal transactions and disputes, so paralegals must have a strong understanding of the principles governing contract formation and interpretation.

Family law – this area of law relates to issues such as divorce, child custody, and adoption. A paralegal working in family law must be knowledgeable about the relevant state and federal statutes and case law.
Bankruptcy law – this field covers the legal proceedings surrounding individuals and businesses who are unable to repay their debts. Paralegals working in bankruptcy law must understand the principles of insolvency, creditor rights, and bankruptcy laws.
Estate planning – an estate plan is a set of legal documents that define how an individual's assets will be distributed upon their death. A paralegal working in estate planning law prepares common estate planning documents such as wills and trusts for clients.
Real estate law – this area of law governs the sale, purchase, and lease of property. Real estate paralegals must be familiar with zoning regulations, title searches, and closing procedures.
Graduates of the NCC paralegal program are prepared to work in a wide range of legal settings, such as law firms, corporations, government agencies, and non-profit organizations.
The paralegal profession is growing rapidly, and there are many opportunities for paralegals to find employment. As the legal field continues to grow, so too will the demand for paralegals.
If you are interested in pursuing a career in law, the NCC paralegal program is an excellent place to start. Contact us today to learn more about our program!
Join one of The Best Paralegal Schools in Las Vegas today!
Here at Northwest Career College, we run  the top paralegal program in Nevada, offering our students the skills and experience they need to successfully enter the field of paralegal work and position themselves to maximize their earnings. 
Our Paralegal instructors are seasoned attorneys and highly trained professionals who are able not only to teach you the law but also to guide you through the many ways a paralegal integrates into a Las Vegas law practice. 
We offer on-campus and online paralegal classes to accommodate your work and family schedule. Our Career Services team will work with you to help you find the best paralegal employment opportunity in Las Vegas. 
Call us today at (702) 403-1592 to find out what our paralegal program can offer you.
Paralegal Studies
Lisa Myers, J.D., L.L.M.
Legal Studies Department Director
J.D. L.L.M. Campbell University
B.A. Corllins University