What specialization to pursue as a Medical Assistant?
December 6, 2022
526 views
6 min read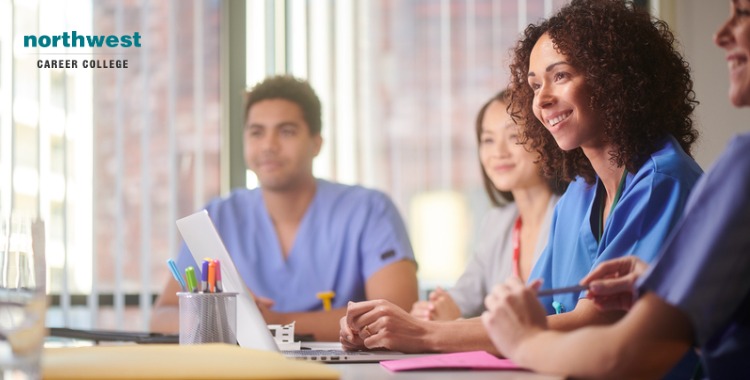 Don't know what specialization to pursue as a medical assistant? You're not alone. With so many options available, it can be difficult to choose the right one for you. But don't worry – we're here to help.
In this blog post, we'll explore some of the most popular specializations for medical assistants and offer advice on how to choose the right one for you.
So, whether you're interested in pediatrics, geriatrics, or something else entirely, read on to learn more about what's out there and how to make your decision.
Read More: Important Tips For Managing Your Time As A Medical Assistant
What specialization to pursue as a Medical Assistant?
The medical industry is always changing, so it's important to stay up-to-date on the latest news and developments
Medical professionals face a unique set of challenges that demand they stay up-to-date on the most cutting-edge developments in their field. Now more than ever, advances in technology and shifts in healthcare policy mean that the medical industry is always changing.
Doctors, nurses, technicians, administrators, and even support staff need to stay ahead of the curve or risk being left behind.
Luckily, there are many sources of information out there: journals and magazines with valuable research reports; webinars and conferences with networking opportunities; social media platforms where innovators disseminate their findings; patient portals where detailed information can be inputted into EMRs.
Keeping abreast of the advancements in the medical field can help you choose which specialization to pursue and which skills to focus on. It can also provide you with a better understanding of the day-to-day workings of a healthcare setting, giving you an edge over your peers in the job market.
There are many different specializations available for medical assistants, so do some research to figure out which one is right for you
Medical assisting is an exciting field with plenty of room for growth and countless opportunities. In addition, with so many different specializations available, you might find that you're able to focus on your true passion and make it your career.
From phlebotomy to coding and billing to administrative support, there's something for everyone. That being said, before you dive into this important decision, what kind of research should you be doing? Take some time to explore the various specializations available and make sure that this is really the role for you.
Talk to people who have already begun their medical assisting careers, read up on specific tasks or job requirements in certain industries, and even look at salaries or certification programs.
Doing the proper research will ensure that when the time comes to decide where your career path should go, you'll know exactly which route is right for you. As they say: fortune favors the prepared!
Once you've decided on a specialization, get certified in that area to show potential employers that you're qualified
Certification in medical assisting demonstrates that you are knowledgeable in the skills and concepts essential for medical assistants. Not only does it skyrocket your professional prospects, but it also increases your value to a potential employer.
It's important to commit enough time and energy to research which certification options work best for you – there are many programs from medical schools, postsecondary institutions, government organizations, or medical associations that offer medical assistant training courses.
Once you've chosen one, you'll be able to make a solid case to employers that you're qualified and experienced in the field. Not only can certification enhance your job prospects, but it also gives employers assurance that they are hiring the right person for the job. Plus, many organizations will offer higher pay or better benefits to certified medical assistants than those who don't have certification.
Pursuing a specialization can help you stand out from other medical assistants and make you more attractive to potential employers
Pursuing a specialization in medical assisting can give you an edge in the job market, making you more attractive to potential employers.
Specializing in medical assisting requires gaining knowledge and experience in areas like medical coding, billing, transcription, and clinical practices. This advanced training will make you a valuable asset to any medical team and give employers an assurance that you are committed to the medical field long-term.

If you're looking for ways to further distinguish yourself from other medical assistants and increase your earning potential too, then specializing may be something worth considering.
Specializing in a certain area of medicine can also lead to higher pay and more job satisfaction
Working in the medical field is rewarding, but it can also be challenging. When you specialize in an area of medicine, you don't just gain more knowledge and experience – you can also reap tangible rewards such as higher pay and job satisfaction.
With specialization comes greater responsibility and expertise, usually resulting in better compensation for your hard work. You can become known for being an expert in your field, and this recognition not only gives you a sense of pride but often opens up opportunities for promotions and further career growth.
And with a specialty comes the potential to help even more people who are struggling with health issues, giving you an incredibly fulfilling sense of accomplishment. All in all, specializing in certain areas of medicine is a great way to increase job security and satisfaction.
At the end of the day, it's one more example of how investing in yourself pays off — literally! In other words, what could be better than getting paid well while helping others? Nothing!
Invest in yourself and your career
If you're considering becoming a medical assistant, remember that it's a field that is always changing. Having specialized knowledge and qualifications can give you an edge in the competitive medical field.
And, because it requires a very specific set of skills and talents, it can be incredibly rewarding for those who are willing to put in the work. Not only will you have a fulfilling career, but you'll also feel great about helping others when they need it most.
If you want to learn more about becoming a medical assistant, contact Northwest Career College today. We would be happy to answer any of your questions about our Medical Assistant School.
Start your new career today
Here at Northwest Career College, we have a student-focused attitude that prioritizes giving our graduates the training and skills they'll need to excel as medical assistants.
Our established and seasoned instructors work with you, teaching you every aspect of Medical Assisting. We help you build your skills, abilities, and confidence, and we are proud of our 88% national exam pass rate.
If you'd like to learn more about what our medical assistant course can offer you, call one of our enrollment specialists at (702) 403-1592 today. We provide flexible learning, with online and on-campus morning, afternoon, and night classes to accommodate your Las Vegas work and family schedule.
Once you've graduated, our dedicated and experienced Career Services team will work with you to help you find the best employment opportunities in Las Vegas. Call us now on (702) 403-1592 to start your journey!