Top 10 Important Tips For Managing Your Time As A Medical Assistant
September 2, 2022
420 views
7 min read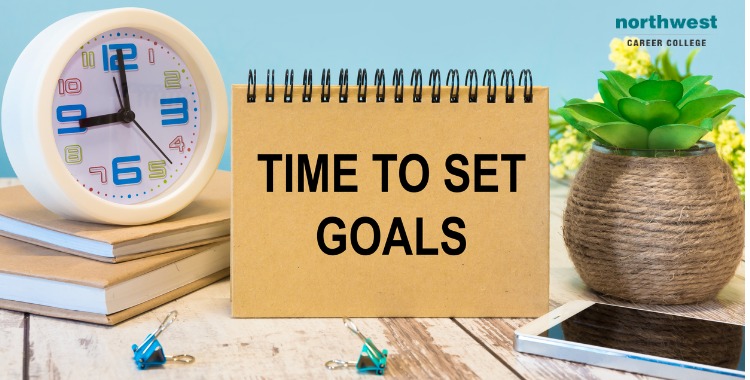 Do you feel like you never have enough time in the day? Are you constantly running behind schedule? If so, you're not alone.
Managing time is a challenge for everyone, but it's especially difficult when you're juggling work and family obligations.
As a Medical Assistant, it's important to learn how to manage your time effectively. In this blog post, we will discuss 10 tips that will help you get the most out of your day!
So, let's get started!
10 Tips For Managing Your Time As A Medical Assistant
Tip 1: Wake up early and get a head start on your day
If you're not a morning person, this tip may be difficult to follow. However, waking up early can give you a much-needed head start on your day.
Use the extra time to plan out your day, review your to-do list, or simply enjoy a cup of coffee in peace. You'll be surprised at how much more productive you can be when you have a few extra minutes in the morning.
Tip 2: Get organized and stay focused
This tip goes hand-in-hand with the first one. When you're well-organized and focused on your tasks, you'll be able to get more done in less time.
There are a few things you can do to stay organized and focused throughout the day. First, try to keep your workspace clean and clutter-free. This will help you stay focused on your work and avoid getting distracted.
You should also create a daily or weekly to-do list to help you keep track of your tasks. As you complete each task, be sure to check it off your list so you can see your progress.
Tip 3: Set priorities and stick to them
One of the most important things you can do to manage your time effectively is to set priorities and stick to them. This means knowing what tasks are the most important and urgent and making sure you complete those first.
Of course, this isn't always easy. There will be days when it feels like everything is urgent and you don't know where to start. But if you can take a step back and assess the situation, you should be able to identify which tasks are truly the most important.
Once you've identified your priorities, make sure you stick to them. This may mean saying no to other tasks or requests that come up throughout the day. But if you're able to focus on your priorities, you'll be more likely to achieve your goals.
Tip 4: Segregate your tasks
Make a list of everything you need to do in a day, week, or month. This will help you prioritize your tasks and make sure you're not forgetting anything.
Start with the most important tasks and work your way down the list. As you complete each task, check it off so you can see your progress.
If you have a lot of tasks to complete, break them down into smaller steps. This will make them seem less daunting and more manageable.
Set aside specific times for each task on your list. This will help you stay on track and avoid getting sidetracked by other things that come up during the day.
Tip 5: Cluster your daily activities into time blocks
When you're trying to manage your time, it's helpful to group similar tasks together. This way, you can work on them all at once and save time in the long run.
For example, if you need to make phone calls, answer emails, and write reports, do them all back-to-back instead of sporadically throughout the day.
You can also use this technique when you're scheduling appointments. If you have three meetings in one day, try to schedule them close together so you don't have to travel as much.
Tip 6: Delegate whenever possible
As a Medical Assistant, there are probably a lot of tasks that you're responsible for. But that doesn't mean you have to do everything yourself.
If you have a team of people working under you, delegate tasks whenever possible. This will free up your time so you can focus on more important things.
And when you're delegating, be sure to give clear instructions and deadlines. This will help the person you're delegating to know exactly what needs to be done and when it needs to be done by.
Tip 7: Take breaks throughout the day
When you're feeling overwhelmed with work, it's tempting to just power through and try to get everything done as quickly as possible. But this isn't always the most effective way to manage your time.
Instead of working non-stop, take breaks throughout the day. This will help you stay focused and avoid burnout.
And when you do take a break, make sure it's actually a break. Step away from your work and do something that relaxes you. Don't just check your email or scroll through social media.
Tip 8: Set realistic goals
When you're trying to manage your time, it's important to set realistic goals. If you try to accomplish too much in a day, you'll likely end up feeling frustrated and overwhelmed.
Instead, start by setting small, achievable goals. And as you accomplish these goals, you can gradually start to increase the difficulty level.
Tip 9: Track your progress
It can be helpful to track your progress as you're working on managing your time. This will help you see how far you've come and what areas you may need to continue to work on.
There are a number of different ways to track your progress. You can keep a journal, create a spreadsheet, or use a time management app.
Use whatever method works best for you, and make sure to review your progress regularly.
Tip 10: Carry a notepad and pen
This may seem like a small tip, but it can be really helpful. By keeping a notepad and pen with you, you'll always be prepared to write down any important tasks or ideas that come up.
And when you have a few minutes of free time, you can quickly jot down any thoughts or tasks that come to mind. This will help ensure that you don't forget anything important.
Starting your new career at NCC
Here at NCC, our medical assistant program can be completed in as little as 9-months.
We offer both online and on-campus classes to fit your busy schedule. And our experienced faculty are here to help you every step of the way.
Contact us today to learn more about our program if you're interested in becoming a medical assistant!
We'll be happy to answer any questions you have.



Start your career in Medical Assisting today!
Here at Northwest Career College, we have a student-focused attitude that prioritizes giving our graduates the training and skills they'll need to excel as medical assistants.
Our established and seasoned instructors work with you, teaching you every aspect of Medical Assisting. We help you build your skills, abilities, and confidence, and we are proud of our 88% national exam pass rate.
If you'd like to learn more about what our medical assistant course can offer you, call one of our enrollment specialists at (702) 403-1592 today. We provide flexible learning with online and on-campus morning, afternoon, and night classes to accommodate your Las Vegas work and family schedule.
Once you've graduated, our dedicated and experienced Career Services team will work with you to help you find the best employment opportunities in Las Vegas. Call us now on (702) 403-1592 to start your journey!