What Skills Are Important to Becoming a Successful Business Administrative Assistant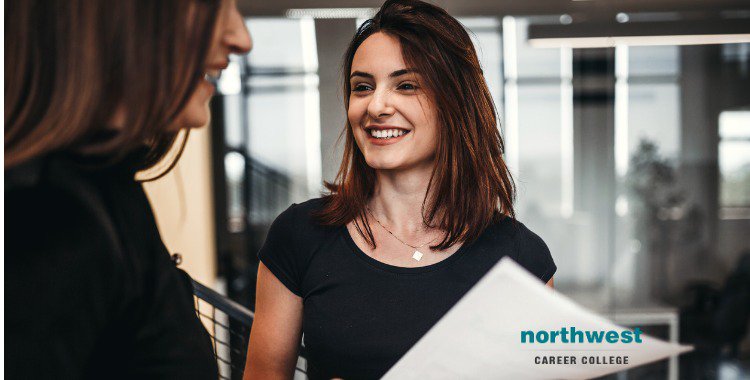 The modern business administrative assistant is an integral part of a business team and so needs to have a large skill set that covers a range of areas, from the technological to the strategic. In this article, we'll be looking at some of the skills you'll master as part of our Business Administrative Assistant Course.
Technological
As part of being a business administrative assistant, you'll be asked to perform tasks like data entry, managing team calendars, and the creation of reports, all of which require you to have excellent computer skills and in-depth knowledge of how to use Microsoft Office software like Excel, Word, PowerPoint, and Outlook.
In addition, you might also be tasked with inputting data into your companies proprietary customer relationship management (CRM) system or using their customer service platform, or virtual help desk, which means being able to quickly adapt to new technologies is a must.
Written and Verbal
Good communication is the core of great teamwork, so written and verbal communication skills are essential to a modern business administrative assistant. 
On any given day you might be asked to handle incoming correspondence from customers, suppliers, or partners in a timely and professional manner and your employer needs to be able to trust that you can handle being the face and voice of the company.
Organizational
Great organizational skills apply to both your work and yourself. It doesn't matter if you are the best business administrative assistant in the world if you don't have the personal organization to arrive at work on time.
Strategic 
For a business administrative assistant, strategic thinking means being able to plan ahead. This could be prioritizing your tasks in order of importance, planning out processes for the entire office to follow, or rearranging calendars to adapt to unexpected cancellations. 
Detail-Oriented
What makes business administrative assistants so vital to the success of a business is their ability to produce and provide accurate and trustworthy data. This makes the position a very detail-oriented as incorrect information, such as missing small details in a report or memo, can have huge consequences further down the line.
The best business administrative assistants have an incredible eye for detail and the ability to catch potential typos and grammatical errors in both their own work and the work of others.
Become a Critical Part of a Business Today
Northwest's Business Administrative Assistant Program Las Vegas offers on-campus and online Business Administrative Assistant classes to accommodate your work and family schedule.
We value real, hands-on experience, which is why you'll be visiting businesses and organizations of different sizes, industries, and structures and why our instructors are all experienced business professionals with extensive backgrounds working in, starting up and operating varied businesses and organizations. 
Featuring a host of business professionals and guest speakers, our classes will give you all the skills you need to play a vital part in any business, and still graduate in as little as 9 months.
Written by: 
Monica Jones, 
B.S. Business Administration Assistant Program Chair