5 More of the Best True Crime Podcasts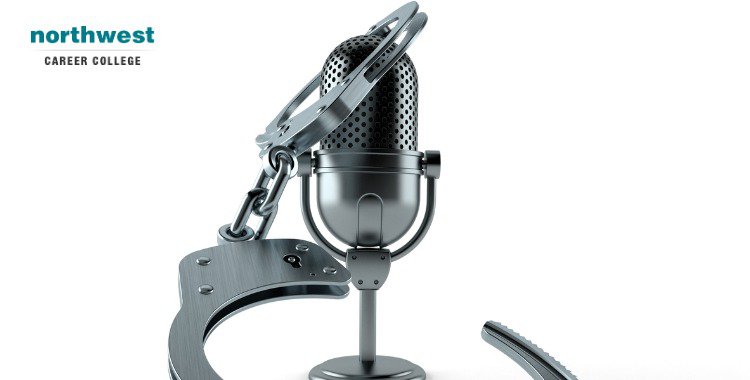 We've already done an article highlighting five of the best true crime podcasts out there, but true crime is so popular with those considering a career in criminal justice and there are so many amazing podcasts other there that we needed another article to keep up with demand!
So, if you've run through the best that Serial or My Favorite Murder has to offer and you're looking for something else to give you that true crime fix, look no further.
Hosted by Rolling Stone journalist Neil Strauss, To Live and Die in LA follows the life, and subsequent disappearance of, aspiring Albanian Macedonian actress Adea Shabani. Shabani was last seen alive leaving her Hollywood apartment with her boyfriend in February of 2018 and hasn't been seen since.
The team behind the podcast is the same team that produced Up and Vanished and To Live and Die in LA features the same combination of gripping facts about the case, first-hand interviews with leading figures in the investigation, and great investigative journalist, sometimes at great personal risk, from Neil Strauss.
Put together by MPR News, 74 Seconds tells the story of a July 2016 traffic stop that ended with the world watching a man die, live on their phones. One of the more relevant true crime stories at the moment, 74 Seconds covers the first police shooting to go to trial in the state of Minnesota, when Officer Jeronimo Yanez shot Philando Castile during a traffic stop.
Missing in Alaska covers the case of the 1972 disappearance of two U.S. congressmen whose plane vanished over Alaska. Headed by investigative journalist Jon Walczak, this podcast looks into a case that was widely dismissed as an accident in light of new information, specifically that, in 1995, a convicted mobster told the F.B.I. that the plane was bombed. 
Hosted by David Ridgen, Someone Knows Something, doesn't follow a single case, as with the other podcasts we've suggested so far, but rather highlights a different missing persons case each week, working with the families to try and shed new light on these tragic disappearances.
Dr. Death follows the career of Christopher Duntsch, a neurosurgeon specializing in spinal surgery whose botched surgeries led to 31 cases of medical malpractice and left several patients seriously injured and two dead.
Reported and hosted by Laura Beil, Dr. Death comes from the same team that produced the hit podcast, and now Netflix drama, Dirty John.
Qualifying For Your Future
Gaining a qualification from our Criminal Justice School puts you in an excellent position to access a variety of employment opportunities as you look for one that suits your skills and interests. At Northwest Career College, our Criminal Justice instructors include licensed, practicing attorneys and degree instructors able to teach, not only the law but also to guide our students in the many ways a criminal justice graduate integrates into a Las Vegas legal profession.
As part of our Criminal Justice Program, you'll visit courts, jails, meditation centers, and more to experience first-hand the law in action, which will make your criminal justice training applicable to the Las Vegas legal system. Northwest offers a flexible blended program with all criminal justice classes Las Vegas law classes taught on campus by an attorney and general education courses offered online. Our experienced instructors are on-campus to review and support your learning experience at all times. 
Call us at (702) 403-1592 to speak to one of our enrollment team about joining our Criminal Justice Program today!
Written by:
Lisa Myers, J.D., L.L.M.
Legal Studies Department Director
J.D. L.L.M. Campbell University
B.A. Corllins University