What questions should you ask during a Medical Coding interview?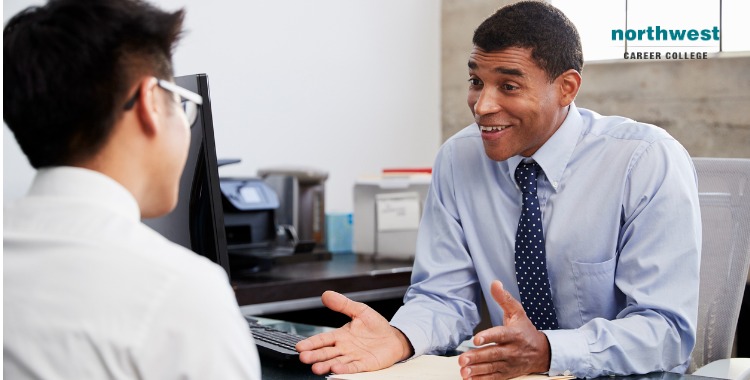 You've officially landed your first interview for a position in the healthcare industry. Congratulations! The only catch is that the role involves some medical coding and you don't have much experience with it.  What do you do when it comes time for you to ask questions? 
To help you out, here are a few examples of questions to ask during a job interview that involves medical coding:
What Billing Software Do You Use?
From RXNT and AdvancedEHR to Kareo Billing and athenaOne, there are a wide variety of billing software options out there and not all of them are the same. 
By asking this question, it shows your interviewer that you're already thinking about day-to-day tasks and how you'll perform your job. 
You'll also be in a better position to hit the ground running if you know the billing software the company uses, as you can research it and hone your skills if you haven't used it before. 
What Is the Daily Quota in the Number of Charts I Will Turn Around?
Regardless of the industry, knowing what metrics the employer will base your performance on is crucial. How do you know if you're doing a good job if you don't have any goals? 
If the employer has a ridiculously high number of charts required for you to turn around, you may want to think twice about accepting a position for them, as the workload may be too high. 
But this question also tells the interviewer that you're already thinking about performance and that you want to be a good employee, whether you're working from home or not.
Would I Have Access to a Coding Clinic? What About CPT Assistant and NCCI Edits?
It's also helpful to know what resources you'll have available to you on the job to ensure you're being the best medical coder and/or biller that you can be. 
You want accuracy and uniformity when it comes to your billing and coding and certain resources will make sure this happens. A coding clinic, for example, can update you on guideline changes, answer questions about codes and give you topics for review so you can stay sharp. 
Other resources, like CPT Assistant and NCCI Edits, can ensure you're up-to-date on any industry or coding changes.
Not only are you asking the above questions because you sincerely want to know the answers, but in asking these questions, you are also letting the potential employer know all the advanced clinical knowledge you possess! 
These questions always leave the employer highly impressed.
The other thing employers are impressed by is a qualification from an industry-leading Medical Billing and Coding School like the one here at NCC. Contact our admissions team today and you'll be on your way to your first interview in no time.
Become a Vital Part Of The Healthcare Cycle
Taken together, medical coding and billing form a link between patients, healthcare providers, and insurance companies. As a medical biller or coder, you'll need to be accurate, detail-oriented, and well organized as you'll be a vital part of any healthcare provider's staff.
As one of the premier Medical Billing and Coding Schools in Las Vegas, Northwest Career College employs established, seasoned instructors to teach you every aspect of medical billing and coding. 
Our student-focused approach puts you first, and we offer online and on-campus workshops to accommodate your work and family schedule.
We continue to support our students after they graduate as our experienced Career Services team works with you to help you find medical billing and coding jobs in Las Vegas. Call us today on (702) 403-1592 to learn more about the exciting opportunities that our Medical Billing and Coding School can offer you!
Written by:
Nancy Ferrante, C.M.B.S.
Medical Billing & Coding Program Chair