How to choose the right Pharmacy Technician school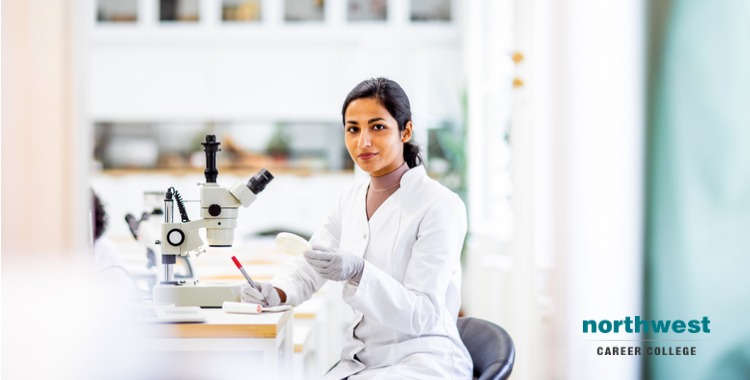 Being a pharmacy technician has many benefits in this economy. With the health industry slated to grow despite economic slowdowns affecting the country, pharmacy technician hopefuls can expect job opportunities to thrive in and around your community.
However, it may still be necessary to get some formal training before applying for a job. 
Employers are keen to hire people with job skills that are ready to go and are looking for resumes that have either prior training indicated from a previous job or a certificate course from a formal training school or community college. 
While many pharmacy technicians are trained "on the job", this is not always a lucrative option as many employers find the price tag of training too high, and prefer to hire formally educated technicians. 
You can choose to go to pharmacy technician training either in hospitals, career school, vocational college program, or at a local community college.
Look for Accreditation
Even if you're looking to get your training done through an online pharmacy technician school, accreditation of the course is important! 
Accreditation differs by state, and also nationally, so look for accreditation bodies that are relevant to where you are.
Look for Job Assistance
Landing a job once you're done with training is important, so look for schools that offer job assistance. However, don't kick back your feet and rest because you assume the college is going to do everything for you. 
Every employer will vouch for the fact that being proactive and taking an active interest in your own career is more likely to get you callbacks than waiting for a college recruiter, family friend, or old acquaintance to set you up. 
Northwest's Career Services team works with you to help you find the best Pharmacy Tech employment opportunity in Las Vegas that fits your needs.
Look for Exam Assistance
Depending on which state you live in, you may require to pass a certification examination to prove that you've understood your subjects. 
Having this certification comes in handy when showing a prospective employer that you have formal education that can serve as a foundation for your work ethics and technical knowledge.
Northwest has exceptional ExCPT Certification Preparatory classes to help you become a nationally certified pharmacy technician.
Look for Location Convenience
Certification in pharm tech can be easy to obtain, putting in a few hours every day for coursework. Choose a school or training center that is convenient to access, or opt for an online version. 
It's one of the perks of studying online; self-pacing a program offers great flexibility and choice. We offer a range of both in-person and online courses and offer each of our students a free laptop.
Look for Affordability
Low tuition payments are offered by some online vocational training schools. If you opt to study at a community college, you may be charged by the hour, but can apply for financial aid if you qualify.
Look for Accelerated Courses
While pharm tech school can typically take up to 12 months, if you go through a community college it can be completed at an accelerated pace. Our Pharmacy Tech students can graduate in as little as nine months!
Start Your New Career As A Pharmacy Technician Now!
Northwest Career College is one of the premier pharmacy technician schools in Las Vegas. Our course provides our students with the skills and training they need to take advantage of the growing need for pharmacy technicians. 
Our experienced instructors offer online and on-campus classes to accommodate your Las Vegas work and family schedule. Call us today at (702) 403-1592 to speak to one of our enrollment specialists. 
Written by:
Danielle Mathew,  
A.S., CPhT