What Qualifications Do You Need To Be An IT Technician?
February 17, 2023
615 views
6 min read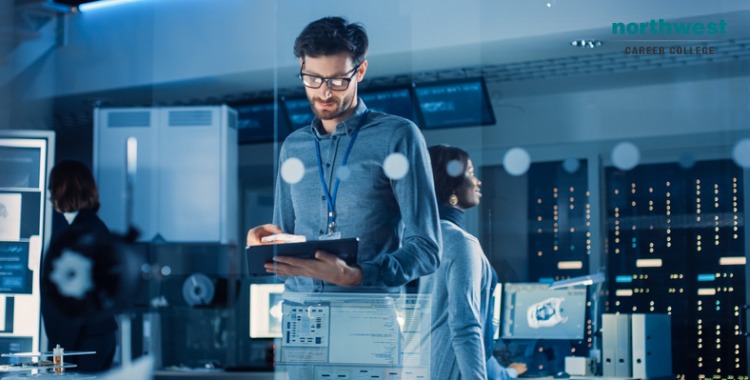 If you're considering a career as an IT technician, you may be wondering what qualifications you need to get started. In this blog post, we'll go over some of the basic requirements and skills that will help you succeed in this role.
To be an IT technician, you'll need to have a strong foundation in computer science and technology. You should also be able to troubleshoot hardware and software issues, and have excellent customer service skills.
Keep reading for more tips on becoming a successful IT technician!
Read More: Is There a Demand for IT Technicians?
A high school diploma or equivalent is the minimum educational requirement
Pursuing a job in IT requires a certain level of commitment. Before you can begin your path towards becoming an IT technician, you must have at least a high school diploma or equivalent.
This is the minimum educational requirement for most entry-level positions in the field, and it serves as the foundation for more advanced qualifications in the future. Ideally, you should also try to take IT-related courses and certifications during educational stages to further increase your credentials.
A career in IT relies heavily on up-to-date knowledge and qualifications; having a solid educational base makes it easier to stay ahead of the changing landscape.
IT technicians must have excellent customer service skills
Working as an IT technician requires more than just a technical degree. One of the key qualifications of being successful in this role is having excellent customer service skills.
Being a great IT technician means being able to stay patient and professional, regardless of how difficult the problem might be. IT technicians must strive to go above and beyond user expectation, delivering top quality level of service. In order to do this, they need to build rapport with their users by listening attentively and showing genuine interest in solving their issues.
It's also important for them to stay positive and optimistic – that way they can provide guidance throughout the entire process and make sure users get the most out of the finished product.
They should be able to communicate effectively and have good problem-solving skills
Becoming an IT technician requires a certain set of skills, notably the capacity to effectively communicate with both colleagues and customers, as well as strong problem-solving abilities.
The role involves analyzing complex issues and presenting possible solutions, so it's important that someone in this position is able to think critically and quickly come up with viable diagnostic processes.
In addition, IT technicians need to have an understanding of one or more computer programming languages such as C++ or Python.
Communication is key for any job but especially for an IT technician; being able to articulate technical concepts in terms others understand is essential for success in this field.
Technical skills are a must, and IT technicians should be able to use various tools and software programs
It goes without saying that a talented IT technician needs the appropriate technical skills to complete the job. A working knowledge in implementing and troubleshooting hardware, software, systems and networks is necessary for success.
The ability to use and manage different tools, programming languages, operating systems, databases and other software programs is key. Moreover, excellent communication skills are helpful when transferring mastery of software capabilities to customers or colleagues who may have limited expertise in this area.
As an IT technician, having these qualifications can increase your chances of becoming a valuable asset to any team or organization.
Some employers may require certification from an accredited institution
All employers differ in their desired qualifications for IT technicians, although some may require certification from an accredited institution.
This is an important part of the hiring process as it demonstrates that a technician has the proper knowledge and training to properly handle technical tasks. Certifications can include compTIA A+, Network+ and Security+, or Microsoft Technology Associate (MTA) certifications depending on the nature of the job being applied for.
While this may be a more rigorous hiring process than some, those with the proper certification are better equipped to address specific needs that companies may require, leading to increased customer satisfaction and potentially more business!
IT technicians should be able to stay up-to-date with new technology trends
To be successful as an IT technician, it is important to stay up-to-date with the ever changing world of technology. It requires decades of experience and knowledge to master this ever changing industry and businesses prioritize experienced workers who can demonstrate their knowledge in multiple areas.
Keeping up with new trends in the technology industry allows technicians to offer an array of services and helps them understand the latest technologies on the market which gives them a competitive edge when vying for jobs.
By being able to recognize the opportunities that arise from recent technological advances, IT technicians can expand their skill set and better serve clients.
Qualify for your new career today
Becoming an IT technician requires a certain level of education, customer service skills, and technical ability.
If you think you have what it takes to become an IT technician, contact Northwest Career College about our vocational education and training program. Our accredited vocational training program will give you the skills and knowledge you need to enter this rapidly growing field.



Join the NCC IT technician program today
NCCs' Information Technology Technician program will prepare you for a successful career in IT. You'll learn the fundamentals of hardware and software, network administration, database management, computer security, and more.
We also provide hands-on training with industry-standard equipment to give you real-world experience. Our instructors are experts in the field who will guide you every step of the way and help you master the skills needed for a successful career in IT.
Our program is designed to be flexible, so you can fit it into your busy life. We offer both online and on-campus courses, with an accelerated program that can be completed in as little as nine months. Our classes are affordable, and affordable payment plans are available.
Contact us today at (702) 403-1592 to learn more about our IT program and how it can help you reach your career goals. We look forward to hearing from you!