What is Rheumatology and how does it interact with Massage Therapy?
December 8, 2020
515 views
4 min read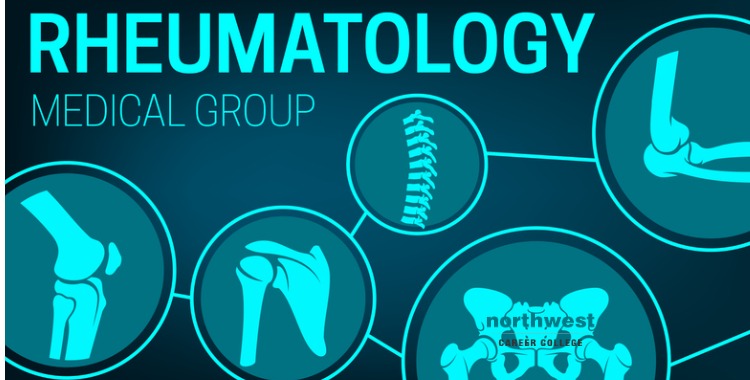 Rheumatology, is a branch of medicine devoted to the diagnosis and therapy of rheumatic diseases, an area of healthcare often associated with massage therapy.
This is because of message therapy's proven ability to help alleviate the symptoms of common rheumatic diseases, such as rheumatoid arthritis and osteoarthritis. In this article, we'll be looking at exactly what rheumatology is, what healthcare disorders it covers, and how it interacts with massage therapy.
What Is Rheumatology?
The word rheumatology comes from the Greek word rheûma, which translates to flowing current. Those who have formal training in rheumatology, knowns as rheumatologists, deal mainly with immune-mediated disorders of the musculoskeletal system, soft tissues, autoimmune diseases, vasculitides, and inherited connective tissue disorders.
What that translates into is that rheumatologists deal with common disorders like arthritis, Lupus, Ehlers-Danlos syndrome, Fibromyalgia, Tennis elbow, Golfer's elbow, and the huge range of reasons that people might have lower back pain.
How Are Rheumatoid Conditions Treated?
The vast majority of rheumatoid conditions are treated with a combination of nonsteroidal anti-inflammatory drugs, like ibuprofen, steroids, disease-modifying antirheumatic drugs, and certain antibodies.
There is also a field of surgery, called rheumasurgery, that specializes in the surgical relief of rheumatoid conditions. These surgical interventions limit disease activity, soothe pain, and improve function. Physiotherapy is another common treatment for conditions like Ehlers-Danlos syndrome and arthritis, which is where the connection between rheumatology and massage therapy begins.
Does Massage Therapy Help With Rheumatoid Conditions?
Rheumatoid arthritis is one of the most common rheumatoid conditions, affecting 1.3 million Americans between the ages of 30 and 60. Rheumatoid arthritis also disproportionately affects women, who are two to three times more likely to develop rheumatoid arthritis than men.
Multiple studies have shown that massage therapy helps to alleviate the symptoms of knee and hand arthritis as well as other common rheumatoid conditions such as back pain and fibromyalgia.
Regular massage helps patients deal with the pain and mobility issues associated with rheumatoid conditions as well as dealing with the mental health issues associated with long-term medical ailments. Research has shown that massage can lower the body's production of the stress hormone cortisol and increase the production of the mood-boosting hormone serotonin. Serotonin also plays a role in the body's ability to deal with stress and pain.
Additionally, regular massage has been shown to reduce levels of the hormone arginine-vasopressin, which may lower blood pressure. This is particularly important to sufferers of rheumatoid arthritis, as the disease increases the risk of heart disease or stroke because it can attack the pericardium (lining of the heart), and cause inflammation throughout the body.
The risk of a heart attack is 60 percent higher one year after being diagnosed with RA than it is without the disease.
If you're the kind of person who wants to make a difference in the lives of others and help people deal with the pain and stress of rheumatoid conditions like arthritis, then you could be well suited to a career as a massage therapist.
Joining our Massage Therapy School means being taught by some of the best Las Vegas massage therapy instructors in our expansive seven-day-a-week Student Clinic
Join One Of The Best Massage Therapy Schools In Las Vegas Today!
At Northwest Career College, we operate one of the best Massage Therapy Schools in Las Vegas, and our Massage Therapy Course will teach you the skills you'll need to apply the benefits of sports massage.
The benefits of massage therapy are widely recognized, with employment for massage therapists expected to increase by 22% between 2014-2024, with an average massage therapist earning $39,360 a year. Additionally, many massage therapists maintain active, private practices, increasing both their flexibility and earnings.
Our massage student clinic is open seven days a week, for both your and your client's convenience, and we offer day and night classes to accommodate your work and family schedules.
Our instructors are experienced professionals who will prepare you to sit for either the NCBTMB (National Certification Board of Therapeutic Massage) or the MBLEX (Federation of State Massage Therapy Boards) exams, and we are proud of our 100% board pass rate. Call us at (702) 403-1592 to speak to one of our enrollment specialists today!