What is a Presidential pardon?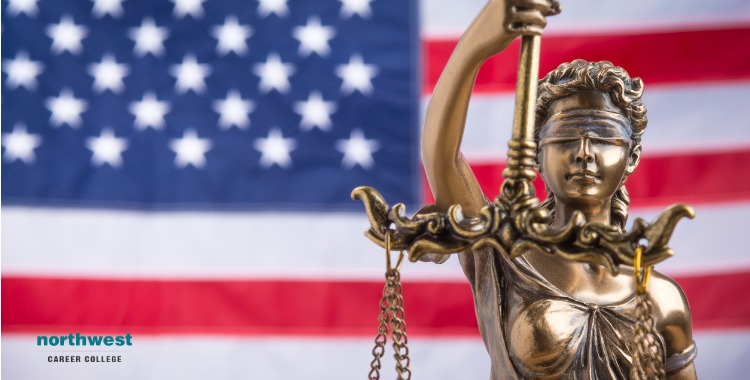 In the last week, outgoing president Donald Trump has pardoned both a turkey and former national security adviser Michael Flynn, with one generating a little more news coverage than the other.
With presidential pardons playing a large part in the current news cycle, we thought we'd flesh out exactly what a presidential pardon specifically means, who can and cannot be pardoned, and why the president pardons a turkey each year.
What Exactly Is a Presidential Pardon?
The authority to completely set aside the punishment for a federal crime is given to the sitting President of the United States by Article II, Section 2, Clause 1 of the U.S. Constitution. In addition to a full pardon, other clemency powers accorded to the president include commutation of sentence, remission of fine or restitution, and reprieve.
The Department of Justice (DOJ) maintains a position, the Office of the Pardon Attorney, specifically to deal with the presidential powers set out under Article II.
Can the President Pardon Anyone?
The main block on the pardon power of the president is that it only applies to federal criminal offenses. The specific wording notes that "offenses against the United States" can be pardoned by the president. Criminals sentenced under state law can only be pardoned by their state governor. 
Article II also states that "The President shall have power to grant reprieves and pardons for offenses against the united states, except in cases of impeachment," preventing the president from using a pardon to stop an officeholder from being impeached, or to undo the effects of an impeachment.
Outside of that, the president has free reign to pardon anyone convicted under federal law and there are very few blocks on a sitting president's ability to do so. Unlike some of the other powers of the executive branch, there is no congressional oversight of presidential pardons.
Those given a pardon by the president must accept it before it comes into force.
Why a Turkey?
The National Thanksgiving Turkey Presentation occurs each year at the Whitehouse and the president pardons a domestic turkey from being slaughtered for Thanksgiving dinner and free it to live out the rest of its life on a farm.
The presentation of a turkey to the president has happened each year since 1947 when it was incepted under President Harry S. Truman. The first President on record issuing a "pardon" to his turkey was Ronald Reagan. 
Who Administrates the Pardon? 
While the president technically issues the pardon, the Office of the Pardon Attorney deals with both receiving requests for clemency and dealing with the administrative side of issuing pardons that the president requests.
Another example of just how vital great administrative support is in the legal sector.
Legal assistant is one of the fastest-growing positions in the legal field as law firms look to hire skilled legal professionals who can support their attorneys as they pursue their cases. 
Even better, unlike becoming a lawyer, which requires years of study and hundreds of thousands of dollars, you can graduate from our Legal Assistant Program in just nine months!
As part of our flexible online/on-campus program, you'll be taught by some of the most seasoned legal professionals in Las Vegas and will get vital hands-on experience during your externship with a local law office. 

We also offer a broader range of career-focused programs for the legal profession, such as our excellent Paralegal School and our Criminal Justice Program.
So, if the concept of a presidential pardon has gotten you interested in constitutional law, the powers of the executive branch, or how punishment and clemency work in the United States legal system, call us today to turn your passion into an extraordinary and exciting new career.
Choosing Your New Career Path
Gaining a qualification from our Criminal Justice School puts you in an excellent position to access a variety of employment opportunities as you look for one that suits your skills and interests. 
At Northwest Career College, our Criminal Justice instructors include licensed, practicing attorneys and degree instructors able to teach, not only the law but also to guide our students in the many ways a criminal justice graduate integrates into a Las Vegas legal profession.
As part of our Criminal Justice Program, you'll visit courts, jails, meditation centers, and more to experience first-hand the law in action, which will make your criminal justice training applicable to the Las Vegas legal system. 
Northwest offers a flexible blended program with all criminal justice classes Las Vegas law classes taught on campus by an attorney and general education courses offered online. Our experienced instructors are on-campus to review and support your learning experience at all times. 
Call us at (702) 403-1592 to speak to one of our enrollment team about joining our Criminal Justice Program today!
Written by:
Lisa Myers, J.D., L.L.M.
Legal Studies Department Director
J.D. L.L.M. Campbell University