5 Important Things You Should Know About NCC's Dental Assistant Program
December 9, 2020
167 views
4 min read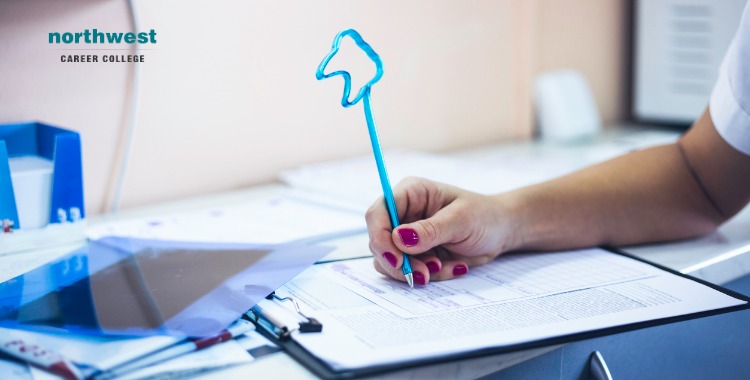 Dental assisting is one of the most popular programs here at NCC and there is a huge range of great reasons for that. Dental assistant positions are expected to grow by as much as 7% over the next decade, resulting in an additional 23,400 available jobs in an industry that continues to grow.
Dental assistants are also well compensated for the vital role they play in our healthcare sector, with the median annual wage for dental assistants reported as $40,080 by the Bureau of Labor Statistics.
So, if you're considering training for a rewarding career new career as a dental assistant, here are five things you should know about our outstanding Dental Assisting Program.
Know More: Importance Of Organizational Skills For Dental Assistants
Things You Should Know About NCC's Dental Assistant Program
We're Flexible Enough to Fit Into Your Schedule
Many modern education providers expect you to fit your life around the course they offer. Here at NCC, we understand that not everyone has the ability to refocus their life at the drop of a hat and we don't believe that should stand in the way of your education.
We offer a flexible on-line/on-campus curriculum with enough flexibility to accommodate your responsibilities while still letting you train for the career of your choice. We also offer morning and night classes so you can fit in study around your family and job commitments.
You Can Study Online
Due to the current pandemic, we've expanded our student's ability to study for their qualifications online. Our students and staff are all part of the NCC family and we're taking every possible precaution to make sure that family stays safe while we all learn together.
We firmly believe that a lack of equipment shouldn't stand between you and the career you want, which is why we provide all of our students with a laptop to allow them to access their online lesson without interruption.
We Have an Expansive Eight Operatory Learning Theater
Since an Associate's degree in Dental Assisting is a career-focused qualification, we believe you should learn in an environment that mimics your future working environment as much as possible. That is why our instructors teach in a cutting-edge eight-operatory learning theater with the latest digital, portable, hand-held X-ray technology.
You'll only learn from the best
Speaking of our instructors, we only employ the very best seasoned professionals to teach at NCC. Between them, our diverse team of instructors has decades of dental assisting experience, with a range of healthcare providers, which they pass on to our students as part of their education.



We know that employers are always looking for people with hands-on practice experience in the workplace, which is why we offer all our dental assisting students the chance for an externship with a local Las Vegas dental facility.
We'll Help You Get Nationally Certified
While you don't need to have a national certification to practice as a dental assistant in Nevada, you do in other states. Having your national certification is also a great addition to your resume, indicating that you have the drive and perseverance to take on additional responsibilities and training to further your career.
As part of our dental assisting program, we offer all our students the opportunity to take their national certification exams and we also offer preparatory classes to help maximize your chances of passing.
We are proud of the fact that our dental assisting students have a 91% national exam pass rate.
Join One Of The Best Dental Assistant Training Schools In Vegas
Here at Northwest Career College, we firmly believe that learning is a process that continues on the job. Our Dental Assistant Training Course gives you all the critical skills and experience you'll need to find the best dental assisting employment opportunity in Las Vegas.
Our Dental Assistant School offers morning, afternoon, and night classes to accommodate your busy work and family schedule. Our established seasoned instructors have helped our students achieve a 91% national exam pass rate. Call us at (702) 403-1592 to speak to one of our admissions assistants about your new dental assisting career.