What Is Lymphatic Massage?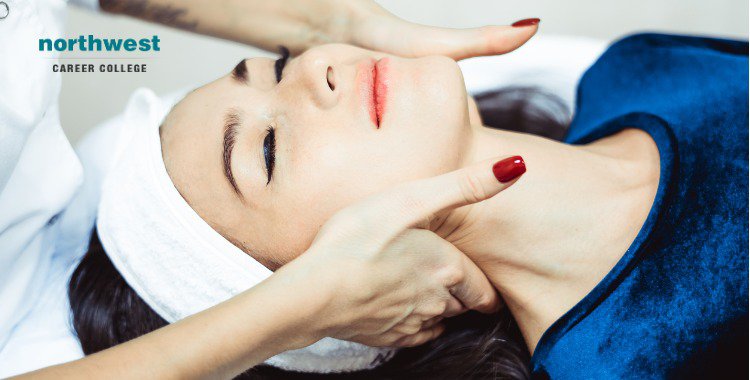 The lymphatic system is a network of tissues and organs that help rid the body of toxins, waste and other unwanted materials. A major part of the body's immune system, the primary function of the lymphatic system is to transport lymph, a fluid containing infection-fighting white blood cells, throughout the body.
Lymph itself is a clear-to-white fluid made up of white blood cells, especially lymphocytes, the cells that attack bacteria in the blood and a fluid from the intestines called chyle, which contains proteins and fats
Lymphatic massage encourages healthy lymph flow and has a number of benefits that we will be examining in this article.
How Does Lymphatic Massage Work?
Normally, standard bodily functions like breathing or exercising promote lymph circulation. However, injury, medical conditions, pain, and certain medicines can restrict movement, and therefore the flow of lymph, which in turn restricts the quality of lymph circulation.
Since proper lymph circulation determines the environment that supports and nourishes every cell in the body, manual stimulation of the lymph system can help patients with reduced mobility maintain a healthy immune system and help to lean out extracellular debris and reduce swelling and subsequent pain to speed recovery.
Because most lymph vessels are mostly superficial, lying just beneath the dermo-epithelial junction, massage therapists are able to use manual pressure to widen lymph vessel openings and to stimulate lymphangions to contract and release, increating lymphatic flow.
What Are the Benefits of Lymphatic Massage?
Reducing inflammation by bringing excess fluid and waste from the extracellular space into lymph circulation
Increasing blood and lymph circulation. Lymph returns to the bloodstream and heart at the subclavian vein, thereby increasing nutrition and excretion of harmful wastes
Stimulating tissue regeneration via that cleaner environment
Stimulating immune responses by bringing substances into contact with more white blood cells;
Stimulating the parasympathetic nervous system to counter the effects of trauma with slow, rhythmic lymphatic strokes at the pace of natural lymph flow;
Improving mood via processing hormones, neuropeptides or medications that may alter the emotional state
Reducing pain through reducing inflammation. Also, slow, rhythmic lymphatic strokes provide intermittent pressure stimulus to override pain signals 
Increasing peristalsis, thereby reducing the discomfort of irritable bowel syndrome.
Join One Of The Best Massage Therapy Schools In Las Vegas Today!
At Northwest Career College, we operate one of the best Massage Therapy Schools in Las Vegas and our Massage Therapy Course will teach you the skills you'll need to apply the benefits of sports massage. The benefits of massage therapy are widely recognized with employment for massage therapists expected to increase by 22% between 2014-2024, with an average massage therapist earning $39,360 a year. Additionally, many massage therapists maintain active, private practices, increasing both their flexibility and earnings. 
Our massage student clinic is open seven days a week, for both your and your clients' convenience, and we offer day and night classes to accommodate your work and family schedules. Our instructors are experienced professionals who will prepare you to sit for either the NCBTMB (National Certification Board of Therapeutic Massage) or the MBLEX (Federation of State Massage Therapy Boards) exams and we are proud of our 100% board pass rate. Call us at (702) 403-1592 to speak to one of our enrollment specialists today!
Written by:
Barbara Alcaraz, M.A., B.A., L.M.T.
Massage Therapy Program Chair
M. A. Organizational Management, University of Phoenix
B.A. University of Minnesota, American Studies
L.M.T. Northwest Health Careers