The Importance of Chart Notes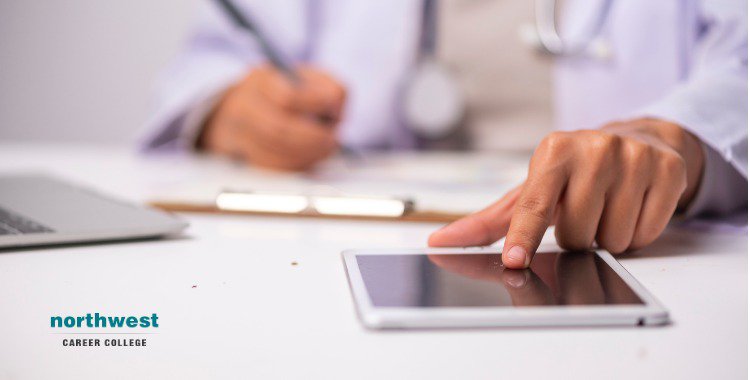 Writing detailed chart notes for each and every patient can be an arduous process, however, taking down the correct chart notes and including the correct details is an important responsibility of a dental assistant.
In this article, we'll be covering why chart notes are so important and the correct method for taking them.
Why Chart Notes Are So Important 
If nothing else, chart notes protect you from a legal standpoint. As Dentistry IQ points out, 
"Chart notes can and will be called into evidence in a court of law if the practice is involved in a malpractice suit. The notes are legal documentation and therefore should be treated as such. Not only that, but records are often transferred to other offices when patients change dentists, and you don't want your notes to sound like they were written by a kindergartener."
Apart from covering yourself from a legal standpoint, the correct, and legible, chart notes are vital to getting the patient the care they need from you and any other dental healthcare provider that they choose to attend.
How Best to Take Chart Notes
Here are some details that it is vital are included in your patient's chart notes:
Patient's medical history reviewed, signed, and dated
Patient consent forms signed and dated
Pre- and post-operative vitals taken
Routine information such as procedure done, and all information given to the patient for pre- or post-op instructions. 
Using SOAP Notes?
SOAP is an acronym used to standardize the way in which a procedure, and the circumstances surrounding it, are noted down. They are also a great way to ensure you are recoding the correct data. 
SOAP stands for:
Subjective

—What is the patient's chief complaint? What are the patient's symptoms? What are the patient's health issues that may affect the outcome of treatment, as documented on the health history?
Objective

—What do the doctor and clinical team see when examining the patient regarding vitals, mental state, history of illness and health issues, smoking, pregnancy, etc.? What is the evidence of symptoms affecting the teeth, tissue, and bone, such as periodontal disease, endodontic infection, fracture, decay, missing teeth, broken restorations, or prosthetics?
Assessment

—From the information gathered in the subjective and objective discovery, what does the doctor feel is necessary to return the patient to health? Write this down and prioritize the needs.
Plan

—Establish a written treatment plan for the patient, including number of appointments, codes and procedures, phases of treatments, and any referrals to other providers or specialists.
Join One Of The Best Dental Assistant Training Schools In Vegas 
Here at Northwest Career College we firmly believe that learning is a process that continues on the job. Our Dental Assistant Training Course gives you all the key skills and experience you'll need to find the best dental assisting employment opportunity in Las Vegas. Our Dental Assistant School offers morning, afternoon and night classes to accommodate your busy work and family schedule and our established, seasoned instructors have helped our students achieve a 91% national exam pass rate. Call us at (702) 403-1592 to speak to one of our admissions assistants about your new dental assisting career.
Written by:
Cynthia Lofquist, R.D.A.
Dental Assisting Program Chair
Concorde Career Institute